Hello friends, we hope you had a wonderful Christmas and New Year! If you're a Northern Beaches local like us, it's been a very strange festive season but we are pushing through it and making the most of the downtime! What have you been doing to keep busy and healthy lately?
Today we wanted to sit down and chat…well type…about our soap and hand wash making methods. Everything about our products from the ingredients selected to the manufacturing and the packaging is done carefully and with purpose. We thought it might be nice to really go into detail about some of the methods we use when making our products and why we choose to make them this way.
You may have noticed on our body bar packaging the words Triple Milled but what exactly does this mean? Triple Milling is a traditional process of making soap that, as the name suggests, involves milling the soap through a set of large rollers 3 times. As you can see in the pictures below the soap noodle is pressed into smooth and flat strings ready to be heat pressed into a bar. Not only does the Triple Mill process result in a high-quality product, it actually helps the soap to keep its shape and last longer because it contains less water. This is one of the reasons why our body bars are renowned for being so long lasting and never ever turn into a sticky blob in the shower (which you will find with non-triple milled soaps).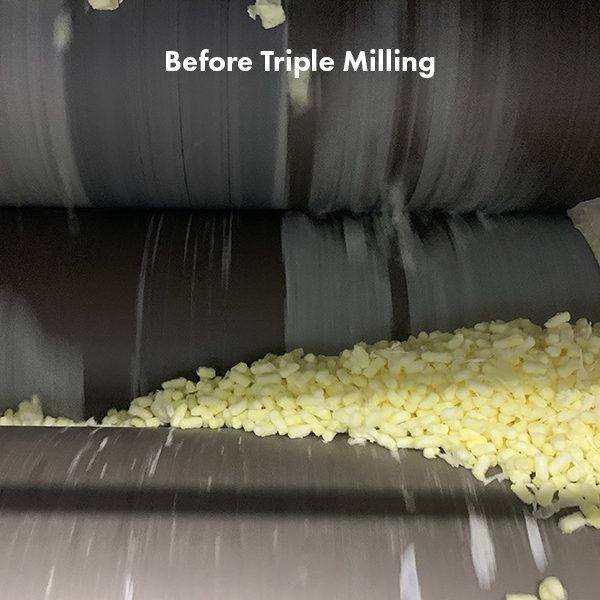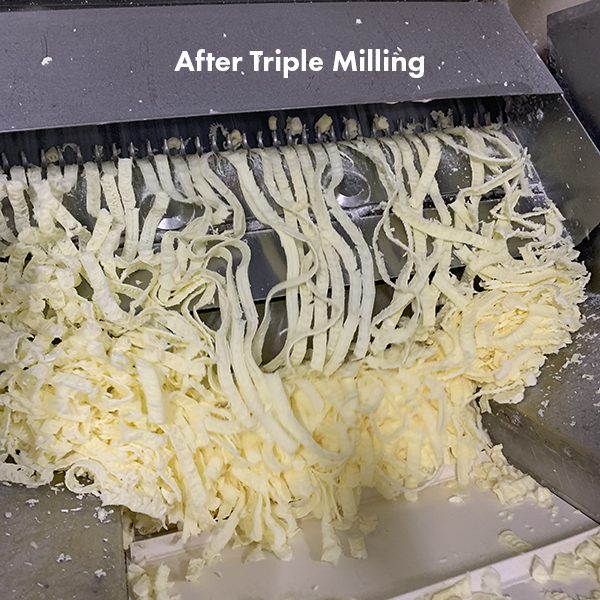 Another reason why the Triple Mill process is so key to our products is because of the essential oils we use. The Triple Mill process allows the oils to be distributed evenly through the soap bar so that even when you reach the end of the product you still have a beautifully fragrant bar that contains all of the beneficial ingredients inside.
The Triple Mill process also possesses a number of benefits for the skin. It creates a creamier and richer lather which results in noticeably smoother and softer skin. The Triple Mill process is much more suitable to sensitive skin types, as it helps to rid of stubborn oil or dirt that remains on the skin.
Each of our Body Bars are Triple Milled with the skin softening emollients of Australian Olive Oil and Organic Shea Butter to help nourish the skin.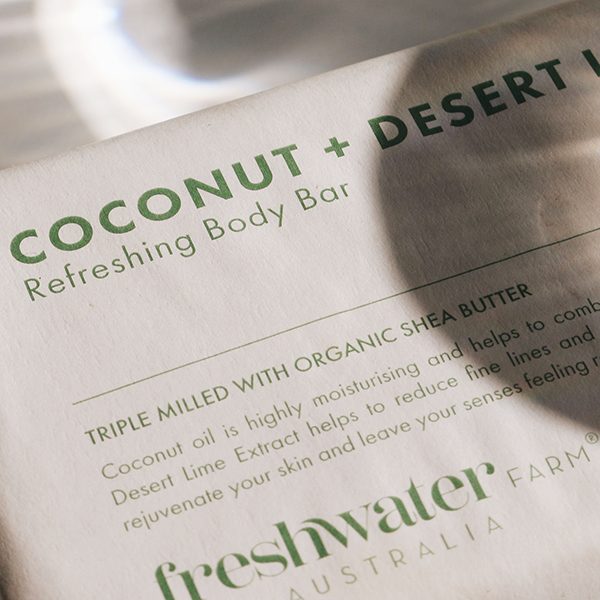 You may have noticed on our Hand Washes the word Castile. Castile is a very special type of liquid soap that is made from a plant-based soap base of coconut and olive oils. Not only is Castile soap vegan friendly but it is also amazing for the skin. Castile soap is extremely gentle on sensitive skin because it is made from natural ingredients. It is very hydrating and helps to replenish moisture to the skin using the natural fats from the olive and coconut oils. Castile soap also contains glycerin which helps to absorb moisture from the environment to keep your skin hydrated and glowing.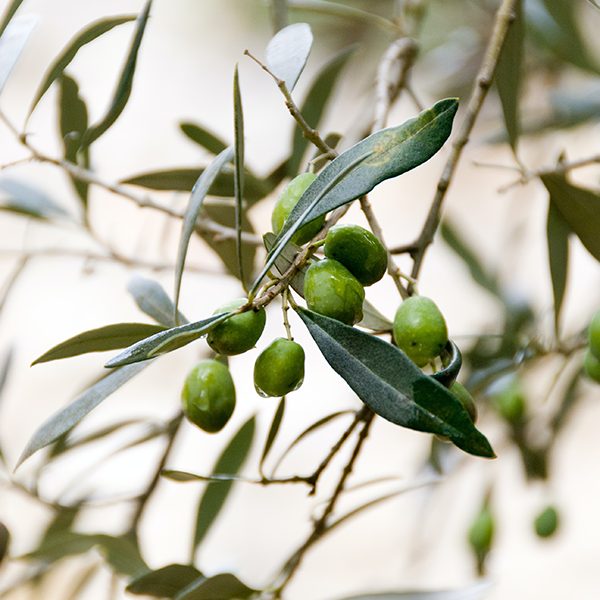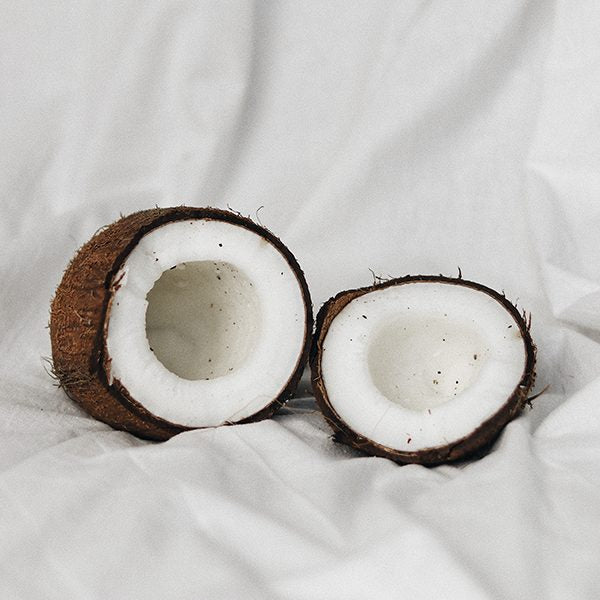 Castile does not strip your skin of its natural oils and helps to unblock pores by encouraging the skin to remove dead skin cells. Being made from Olive and Coconut Oils, Castile is naturally rich in anti-oxidants and vitamins which help to protect and repair the skin cells from sun damage reducing signs of aging.
As you can see Castile Soap is not just a great soap alternative for those following a plant based lifestyle but provides some wonderful benefits for everyone! We use the Castile Soap method in all of our liquid hand washes.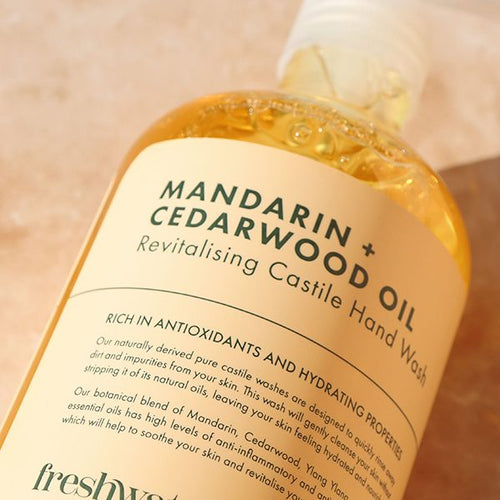 We hope you enjoyed reading more about our methods for making our products. Feel free to ask any questions below if you would like to learn more!
Have a wonderful week!
Freshwater Farm xx