Freshwater Farm Australia Christmas Gift Guide 2021
Ideas for the whole family!
It's that time of year again and we are all frantically searching for the perfect gift for our loved ones, or an end-of-year present for a school teacher, or even a work Kris Kringle. Freshwater Farm is a one-stop-shop for all of your Christmas gifting needs, there is no need to look any further! Our Christmas Gift Guide has been carefully curated by our team to give you a number of options to find the perfect gift and with the biggest sale of the year underway, there has never been a better time to wrap up your Christmas shopping! We also offer complimentary gift wrapping and FREE SHIPPING on all orders over $25!
Give the gift of ultimate relaxation this Christmas with our Freshwater Farm Day Night Ceramic Aroma Diffuser Set. Essential Oils have excellent benefits to your mood and overall wellbeing depending upon the scent that you choose. We have carefully picked two of our favourite essential oils for the set, one that is uplifting and one that is calming to help you through the entire day…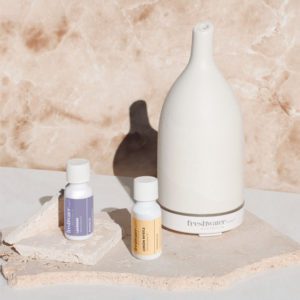 The ceramic Freshwater Farm diffuser offers one of the purest forms of diffusion available, whether you are a naturalist or prefer 100% pure essential oils or the modern twist of fragranced oils. Utilising the instantaneous benefits of ultrasonic vibrations, our diffuser works silently in the background to break down your fragranced infused water into a microscopic mist that easily dissipates into the atmosphere, leaving your mind, body and soul at peace.RELAXING Lavender Essential Oil The gift of ultimate relaxation! We have paired our pure Lavender Essential Oil with our ceramic diffuser for you to bring the spa experience home. Drift off into a restful sleep with our delicious lavender oil diffusing through the air.REVITALISING Lemon Scented Tea-Tree Essential Oil Delight your senses and fill your home with pure Lemon Scented Tea-Tree Essential Oil, organically grown on Freshwater Farm.
The uplifting selection of Freshwater Farm products in our Clean & Bright Bundle has been carefully curated to surround you with the invigorating and energising scents of Lemon Myrtle + Manuka Honey, Tea Tree + Eucalyptus, Peppermint and Kunzea. The pack contains a Hand Wash, Body Wash, Body Bar, and Essential Oil. These naturally derived products are perfect for the whole family, but this pack features some scents that are great to give you that extra boost in the morning! Find out more about the skin-loving benefits of some of the signature ingredients found in our Clean & Bright Bundle here.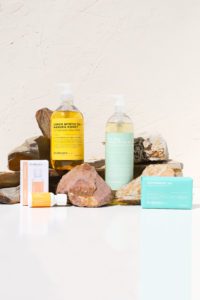 Tip #3 – Look for Clean and Natural Ingredients
Using products that contain harsh chemicals and unnatural ingredients can really damage your skin's protective barrier causing irritation and dryness. If you want to protect your skin, products with a naturally derived formula can help to restore and heal. Here are some great naturally derived ingredients that are excellent for hydration to look out for:
Organic Shea Butter: I'm sure you have heard of Shea Butter before because it's used in SO many lotions and moisturizers but for a good reason! Shea Butter is a natural emollient, meaning it helps to fill out the dry areas of your skin with its natural oils for a smoother and softer feel. At Freshwater Farm ALL of our body bars are triple milled with Organic Shea Butter to ensure you get that luxury lather every time you use our soap bars! The Organic Shea Butter helps to keep your skin hydrated and nourished.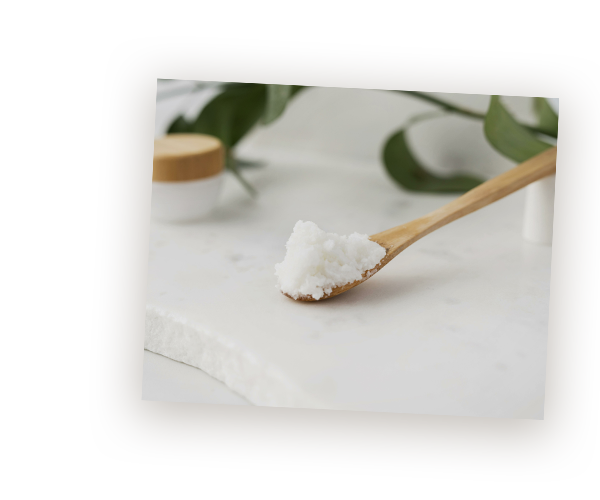 Olive Oil: Olive Oil is an excellent ingredient for hydration as it helps to prevent water loss from the skin. It is also rich with many vitamins including A, D, E, and K which help to protect to protect your skin and improve its health. Using an olive oil based soap or wash is the perfect way to ensure your skin receives all the hydrating benefits of olive oil without clogging your pores.
 All Freshwater Farm washes and body bars contain olive oil to make your skin shine
Glycerin: Glycerin acts as a moisturiser to help make your skin smoother and softer. Being a humectant, it hydrates your skin by helping to draw in moisture from the environment and retain it in the top layer of your skin. It works best when used with other hydrating ingredients like oils and plant butters that it can draw moisture from. You see this in all of our body bars where glycerin is also combined with olive oil and shea butter to give your skin the best experience.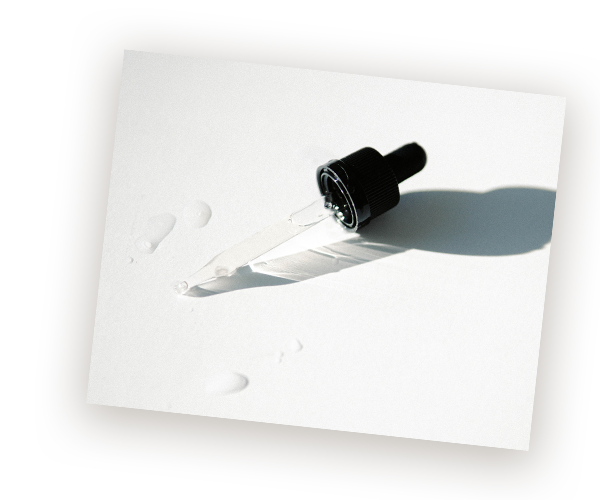 Tip #4 – Try an Oatmeal Bath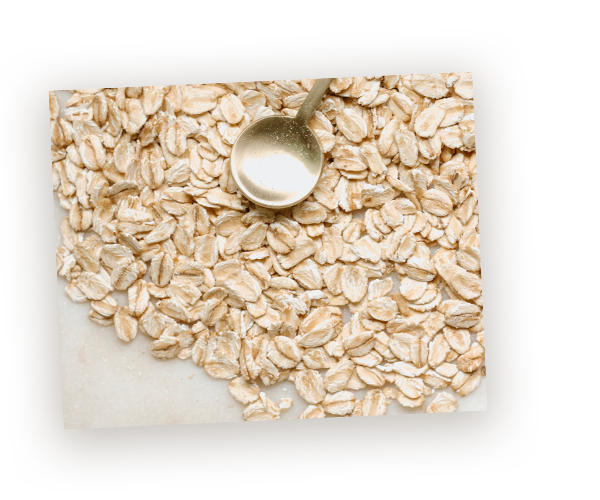 If you really enjoy taking baths, try adding a few handfuls of colloidal oatmeal to your bath! Colloidal Oatmeal has some wonderful anti-inflammatory properties that help to heal your skin. Blend the oatmeal into a powder and add into the water whilst the bath is running. Make sure the water is warm (not scalding hot) and do not stay in the bath longer than 15 mins to avoid drying out your skin. Be sure to moisture right after your bath!
We hope these hydrating tips were helpful for you! Which ones will you try?
Lots of love,
Freshwater Farm xx