Hello Fresh Farmers, we hope you are having a wonderful week so far! We are very excited because today is National Wattle Day! We recently introduced Wattle Seed to our range so of course we wanted to learn more about this celebration and what it means!

What does the Golden Wattle, Australia's floral emblem, represent?
Diversity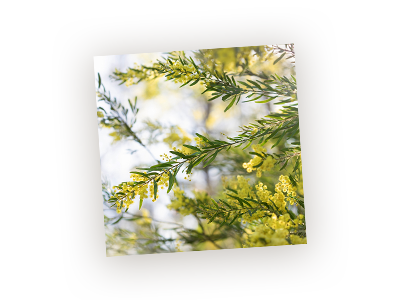 The Golden Australian Wattle or Acacia has over 1000 species! This represents the great diversity of Australian people who have many different family and ethnic backgrounds. Let's celebrate this wonderful diversity that gives us such rich culture!
Resilience
After bushfires the Golden Wattle is one of the first plants to regrow and cover the land with its vibrant flowers. This reminds of the importance of resilience in tough times!
We think this is an important one to remember right now. We know that times have been very tough recently with this pandemic still lingering on…but there is always a light at the end of the tunnel. The best thing we can do is stay strong and look after each other! Just like the Wattle, we have all had time to ourselves to reset and renew so that we are ready to come back stronger and more beautiful than ever!
Unity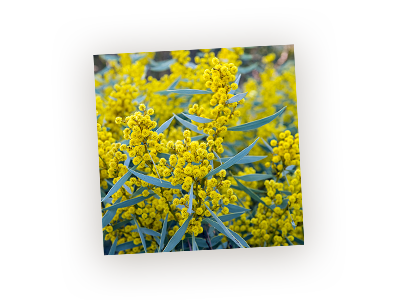 The Wattle is a symbol for what unites us as Australians! The bright yellow flower is represents the humorous and fun culture that we all share.
How can you celebrate Wattle Day?
Wattle Day is all about celebrating our friendships and having fun! It's about helping each other through difficult times, as Australians do, and appreciating the beauty of Australian nature! So what can you do?
1. Enjoy a Wattle Themed Snack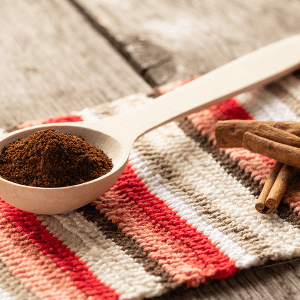 Wattle Seeds have been used in Aboriginal cooking for 1000's of years as they are a great source of protein and fiber. Toast your Wattle Seeds gently to bring out a rich nutty flavor and sprinkle on some muesli for a delightful treat. Ground your toasted Wattle Seeds to take your homemade coffee or chai latte to the next level.
2. Take a walk through the Australian bush
Getting outside once a day some for some light exercise can really help you feel calmer and at ease. If you live near a walking track or national park, why not go for a bushwalk so you can appreciate the beauty of Australian nature. See if you can spot any Wattle along the way!
3. Try a Wattle Skincare Product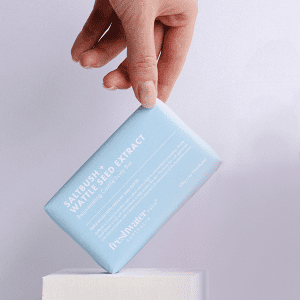 Wattle Seed doesn't just have a beautiful flavour, it's also filled with some powerful benefits for your skin. Being such a resilient plant, it's no surprise that Wattle Seed Extract can help protect and repair your skin. Wattle Seed is a natural source of antioxidants, which help to rid of damage causing toxins in your skin. Gallic Acid, also found in Wattle Seed, can help to calm redness and repair blemishes.
Shop our beautiful Saltbush + Wattle Seed Extract Body Bar.
4. Reach out to a friend who makes you smile
Do you have a friend that always makes you laugh or smile? We could all use a little pick me up sometimes so why not send them a message today to let them know how much you appreciate their friendship!
We hope you enjoyed this little diary update celebrating Wattle Day! What will you do to celebrate?
Lots of love,
Freshwater Farm xx