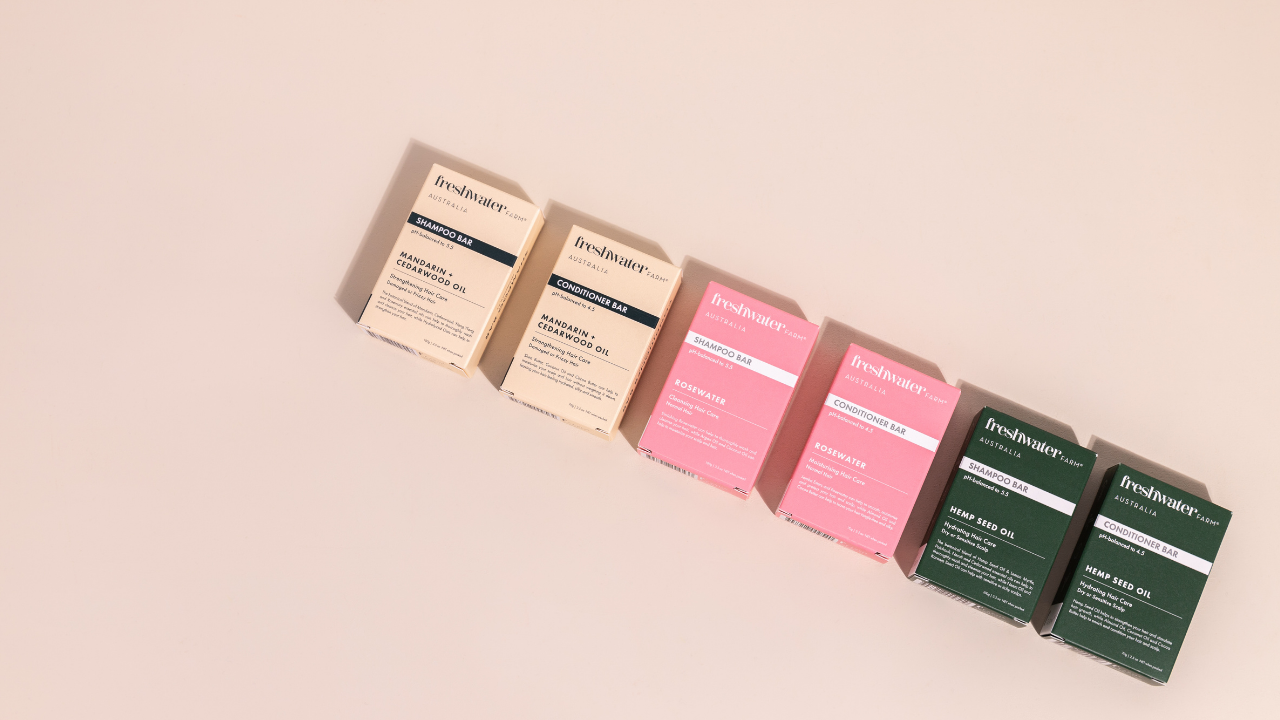 You may have seen them on the website already but we just wanted to make sure EVERYONE knows about our newest product…Shampoo and Conditioner Bars! We are so so proud of these and we can't wait for you all to try them!
These little guys are amazing, they are super hydrating and packed with essential oils which will cleanse and nourish your hair. Each bar is pH balanced to suit your hair type. We have three variants available to make sure we take of you and your individual hair types needs!
The Shampoo Bars come in a 100g size and the Conditioner Bars are 70g. These bars are amazing value and last you much longer than a liquid formula, it's much more cost efficient. The average liquid Shampoo is made from 80% WATER, where as a Shampoo Bar is highly concentrated and is less than 12% water! Imagine paying for "Shampoo" that is mostly just water in a fancy plastic bottle…ridiculous! Speaking of, unlike plastic bottles, these bars are packed in a fully recyclable and biodegradable package! #ecofriendly
If you suffer from dry scalp conditions I strongly recommend you try the Hemp Seed Oil Hydrating Shampoo Bar and the matching Conditioner Bar. Firstly hemp seed oil smells incredible, super refreshing, but it also helps to stimulate your hair growth! The secret ingredient is the Neem Oil and Karanja Seed Extract which help to relieve sensitive and itchy scalps.
If you are anything like me and you straighten or blow dry your hair far too often or maybe your hair is more on the frizzy side, you must try the Mandarin + Cedarwood Strengthening Shampoo Bar and matching Conditioner Bar. The smell is so sweet and spicy at the same time! The secret ingredient in this bar is the Hydrolysed Oats which bring back life and strength to your hair. The combo of Shea Butter, Coconut Oil and Cocoa Butter will leave your hair silky and smooth.
For those lucky enough to have simple normal hair, your match is the Rosewater Cleansing Shampoo Bar and the Moisturising Conditioner Bar. Rosewater is traditional yet beautiful and will help to thoroughly wash and cleanse your hair. The addition of coconut oil and olive oil will moisturise your hair and scalp.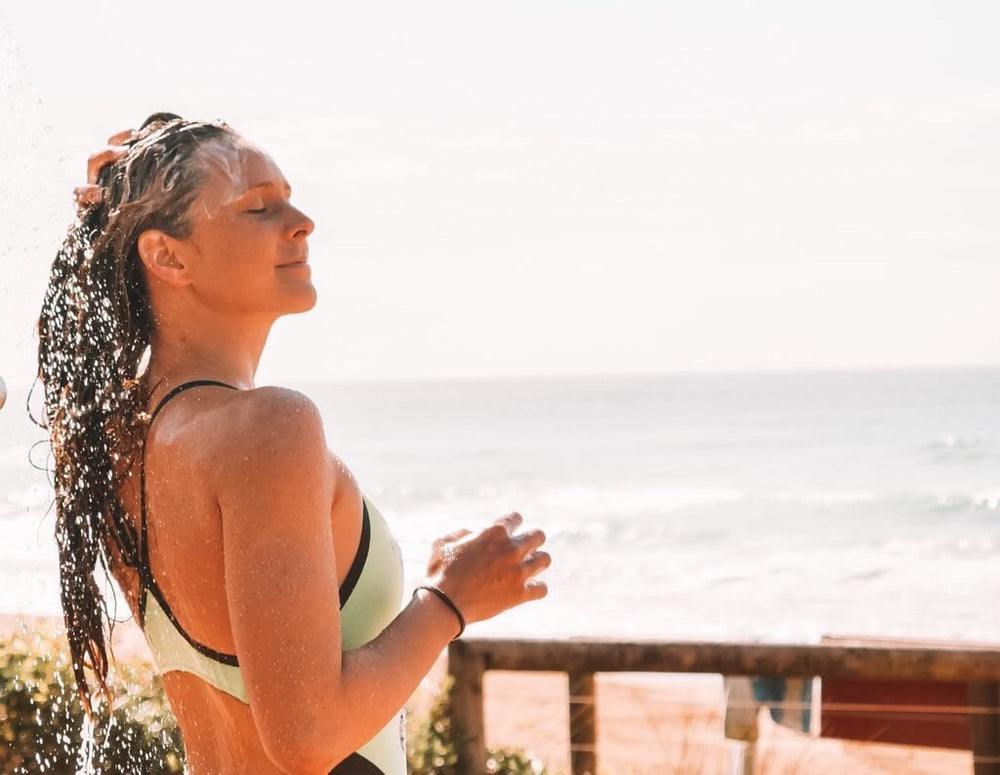 LIZZIE WELBORNE'S TOP TIPS FOR USE
Using these bars is a little different than a traditional Shampoo or Conditioner so these are my recommendations:
– Make sure you store your bars away from direct water flow. If you want your bars to last a long time don't let them get too wet when you're not using them.
– Ensure your hair is properly wet! I find if my hair is not wet enough it will not massage into my hair as well because remember, this formula doesn't contain nearly as much as water as normal shampoo does!
– To apply the Shampoo, first lather the bar in your hands as you would with a bar of soap then massage the product into the hair with your hands, starting at the roots and working downwards.
– To apply the Conditioner, warm the bar in your hands with water until the bar softens and a smooth cream forms. Use your fingers or a wide tooth comb to detangle your hair with the conditioner in.
We can't wait to hear your thoughts on our new Shampoo and Conditioner Bars, we really think you will LOVE them! Comment below if you have any questions! What scents should we make next?
Lots of love, Freshwater Farm xo