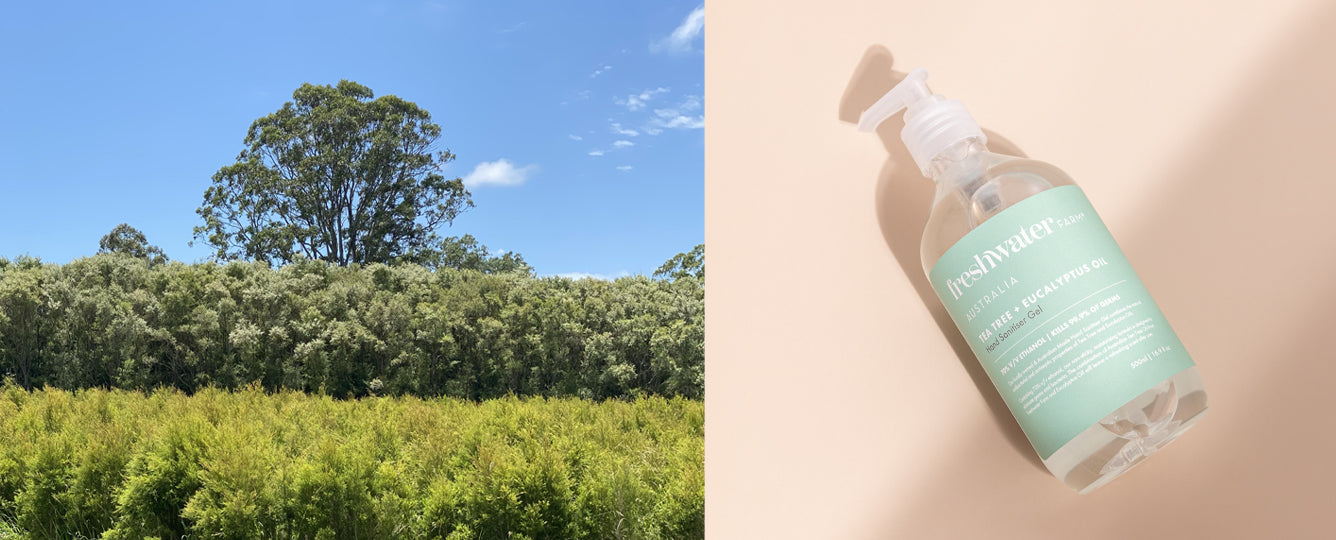 This Week We Are Talking Hand Sanitiser And How To Make The Best Choice For Your Family
99.99% Effective In Eliminating Germs & Bacteria
If we look back to pre-covid days we were probably not as stringent about hand washing or hand sanitising as we are today. It has now become a part of our routine like brushing our teeth! There are many sub-standard hand sanitisers out there that you have probably tried… Some are too runny, some are sticky and some just smell terrible! We are here to help you solve your sanitiser woes and explain a little more about what goes into our Freshwater Farm Tea Tree + Eucalyptus Hand Sanitiser Gel that makes it the perfect choice for you and your family.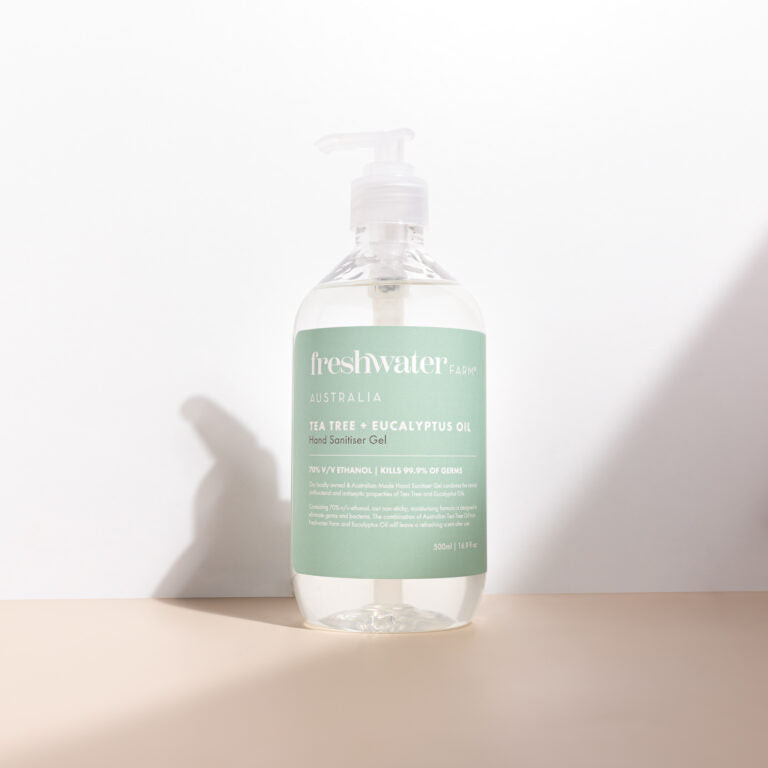 What makes Freshwater Farm's Hand Sanitiser different?
Contains Glycerin: This is what helps to keep your hands moisturised and hydrated
Natural Essential Oil Fragrance: Our sanitiser contains tea tree essential oils, grown on our farm, for a refreshing scent instead of that harsh alcoholic scent.
70%v/v ethanol: This is what kills the bacteria and nasties
100% Australian Ethanol derived from natural sugarcane
When developing our very own hand sanitiser, our lab team identified that the consistency of the product was really important to our customers. If it was too runny, it was not easy to spread evenly over hands and did not leave your hands feeling nourished and moisturised.
 The team used naturally derived Triethanolamine to emulsify and stabilise the product, giving it the beautiful gel consistency that it has. We use our home-grown tea-tree in the product to give it a clean and typically Australian scent, that is know and loved. 
The tea-tree is harvested on our farm and distilled into essential oils that are added to our products, giving them not only a beautiful scent, but adding to the moisturising and nourishing qualities of our Hand Sanitisers.