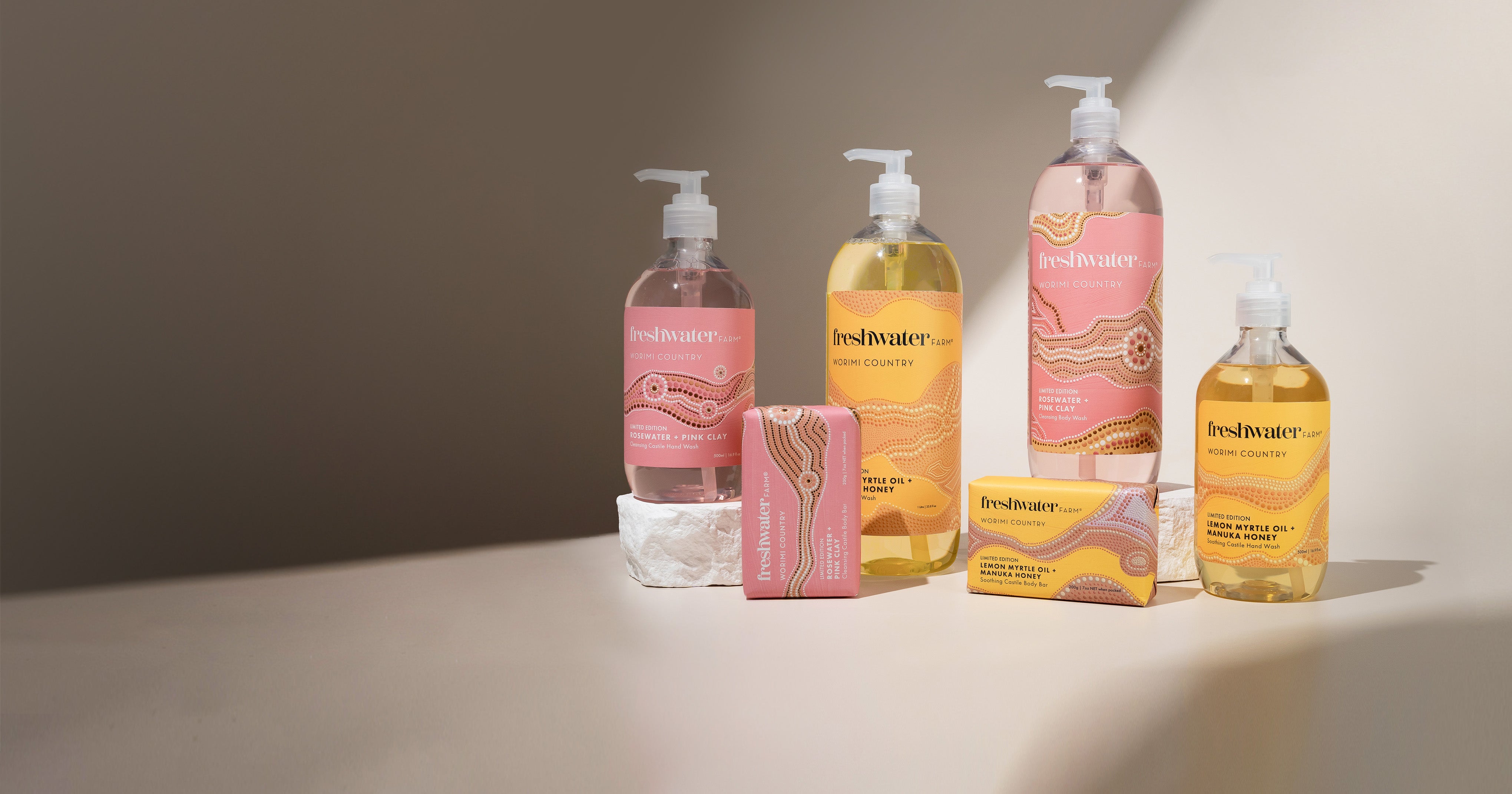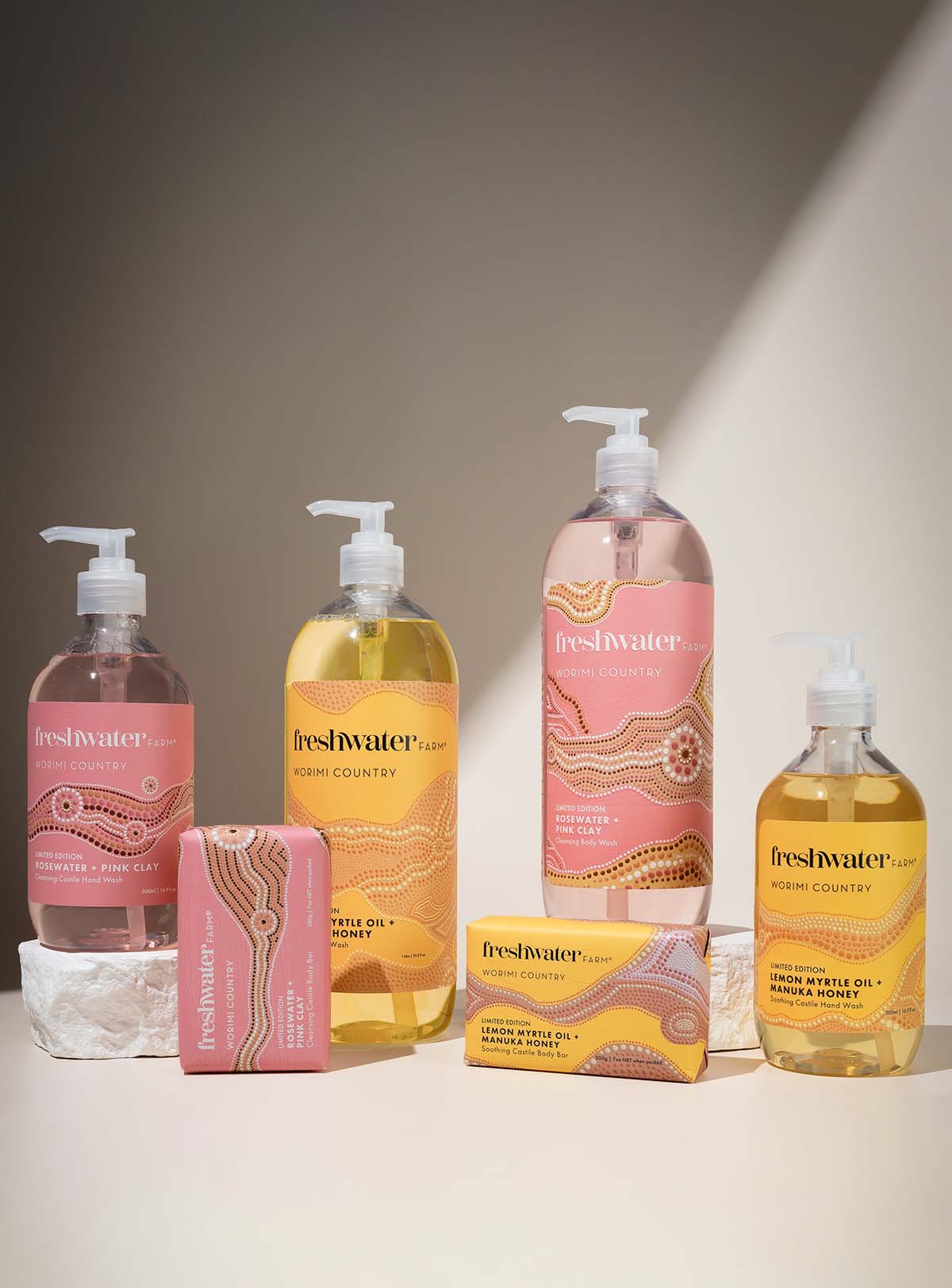 Thank you for helping us reach our goal of donating $50,000 to the Indigenous Literacy Foundation!
"This is the second year running where we've donated to the Indigenous Literacy Foundation, to acknowledge the Worimi Aboriginal Community as the Traditional Owners of the land that Freshwater Farm is on."
Allan Hutcherson, owner, freshwater farm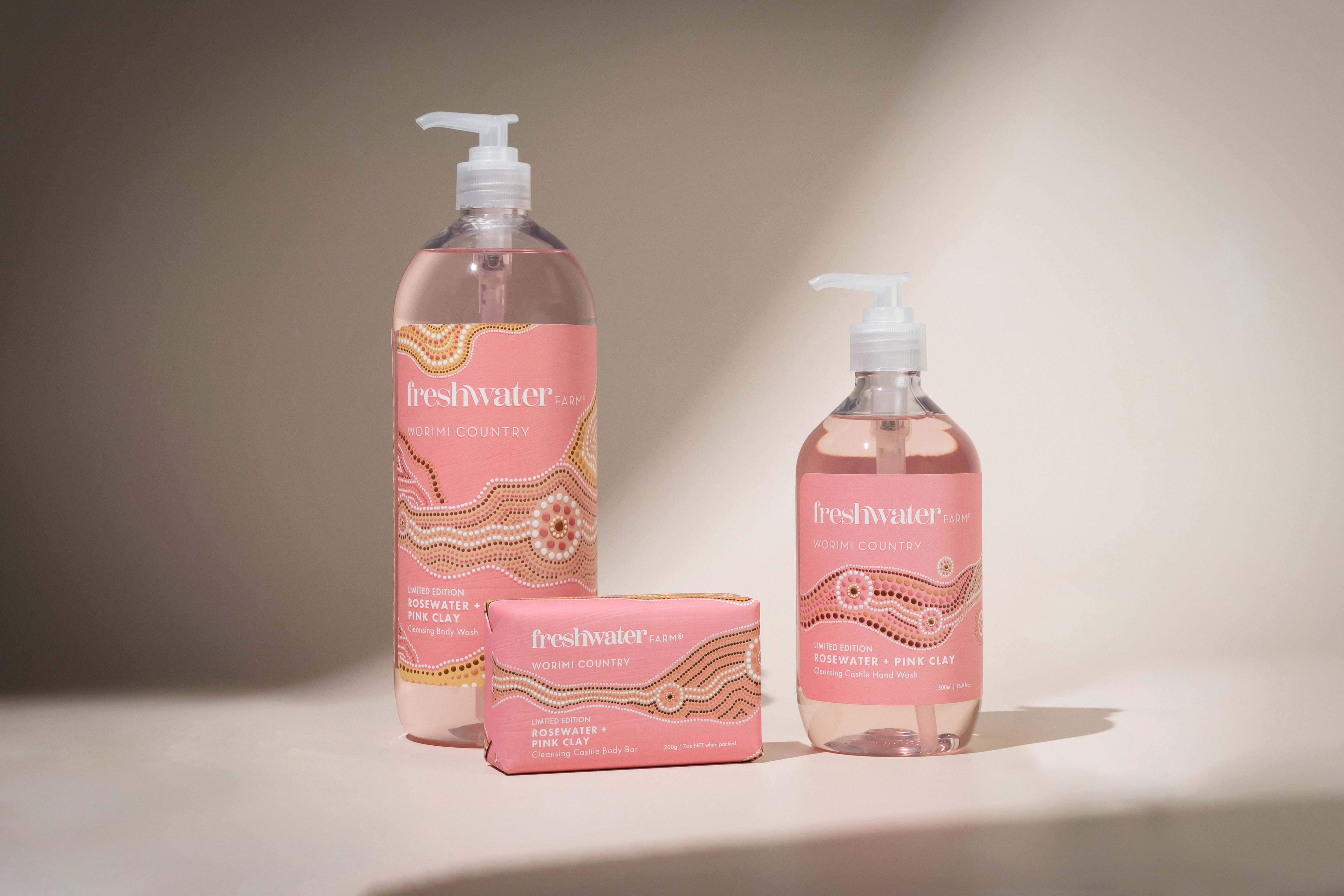 These beautiful designs are inspired by the country that Freshwater Farm proudly sits upon in Worimi Country and are available in six products across the Lemon Myrtle Oil + Manuka Honey range and Rosewater + Pink Clay range.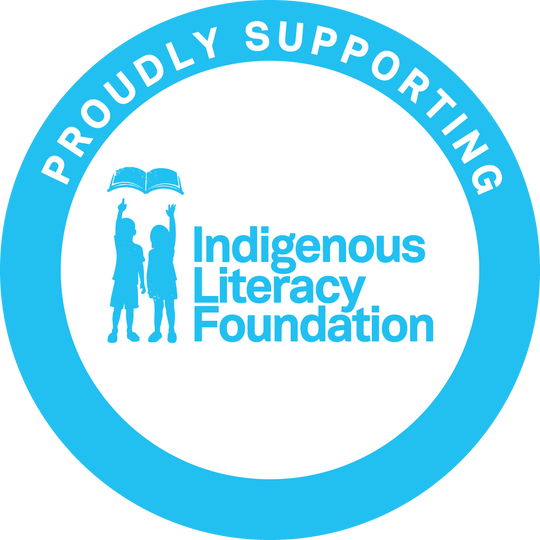 "We are so grateful for the support of Freshwater Farm and the beautiful artwork created by Brittney. This incredible donation will allow us to gift 5,000 culturally relevant books to children in remote Indigenous Communities, where access to resources is sometimes limited."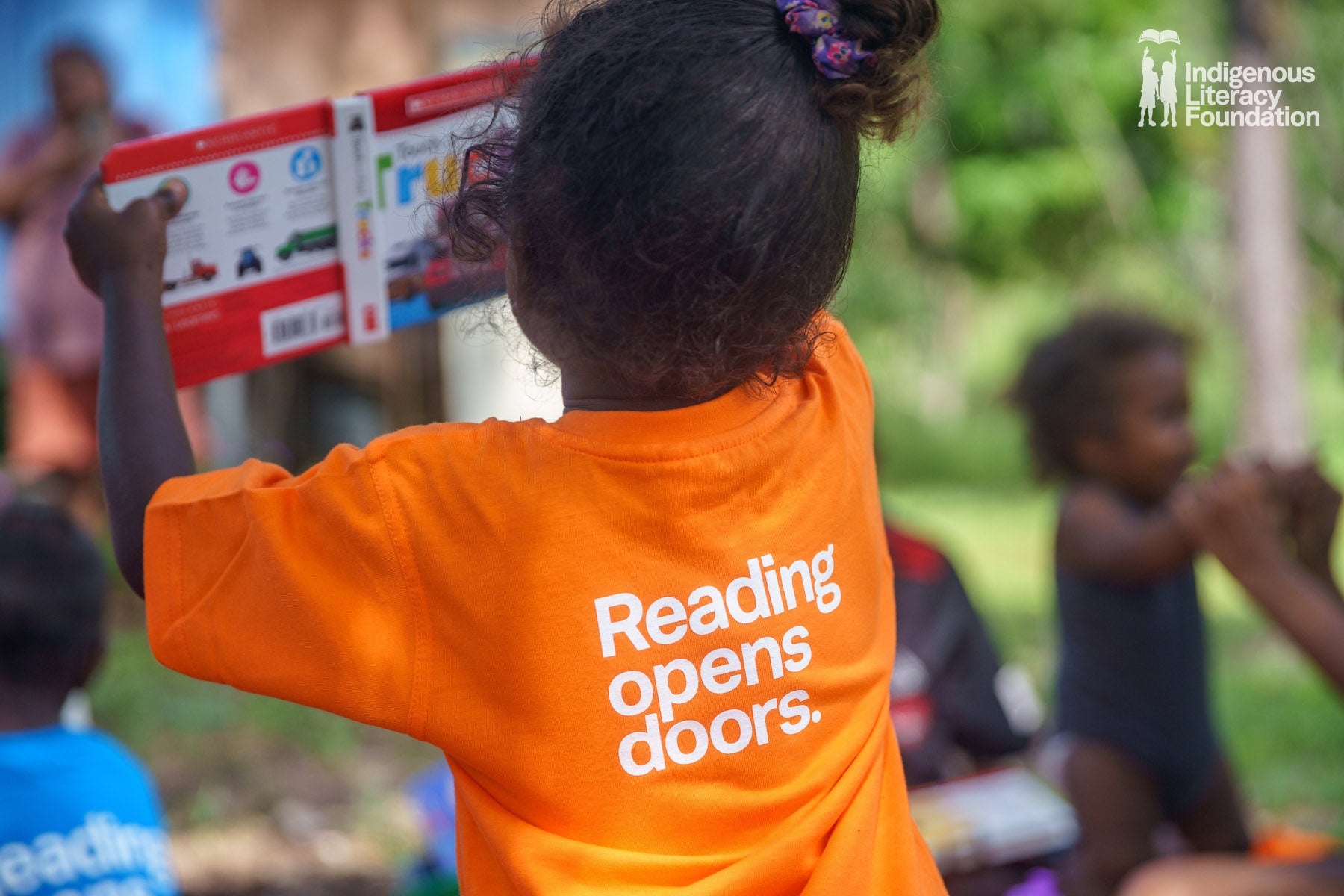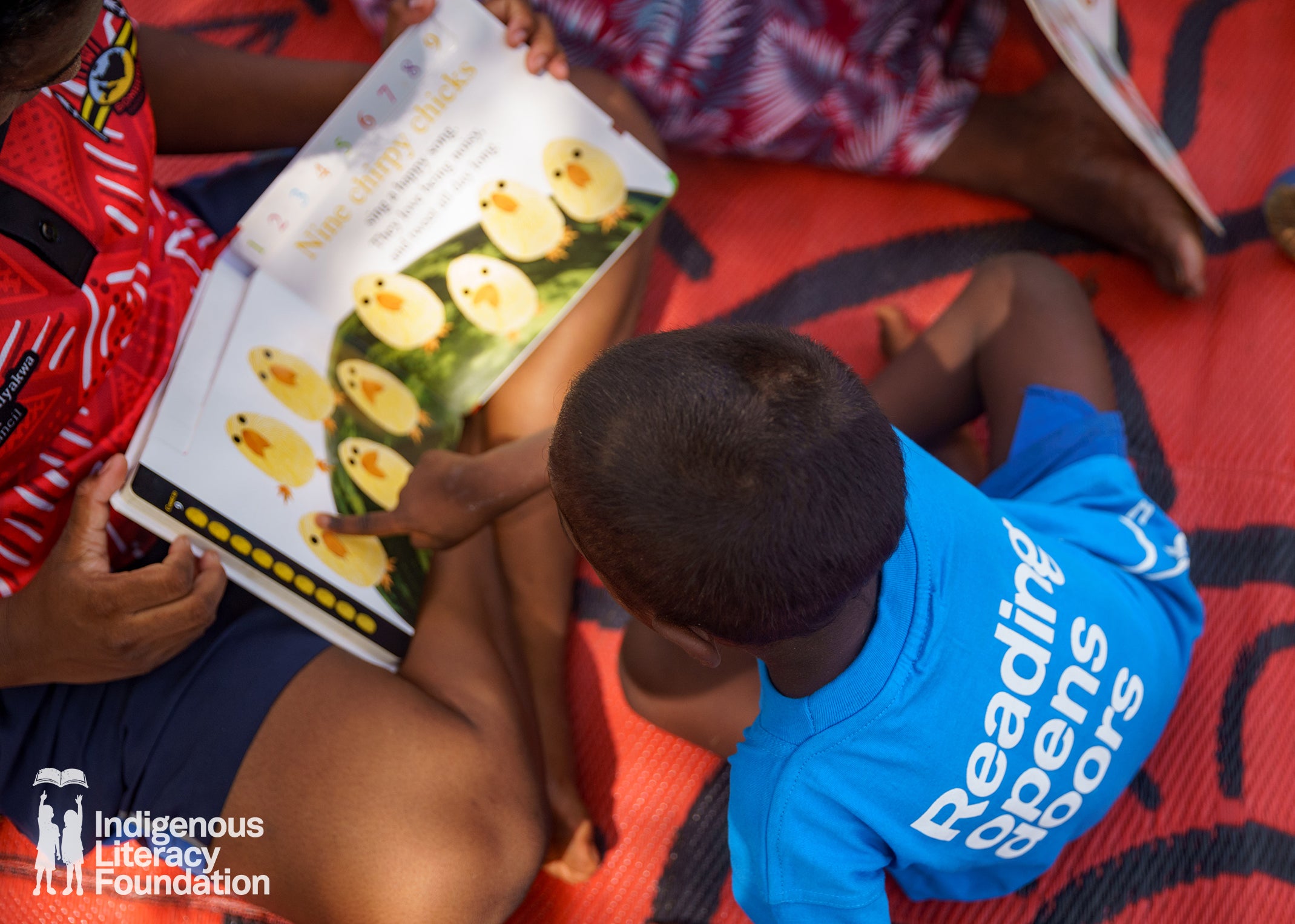 Indigenous Literacy Foundation
The Indigenous Literacy Foundation (ILF) is a national charity working with Aboriginal and Torres Strait Islander remote Communities across Australia. They are community-led, responding to requests from remote Communities for culturally relevant books, including early learning board books, resources, and programs to support Communities to create and publish their stories in languages of their choice.

About the art
This year Brittney produced two incredible pieces of art, one for each variant in the limited edition range, and each with its own unique story.

Her chosen charity

Brittney chose the ILF as this project's charity partner as she is passionate about education and giving opportunities to the next generation of Indigenous children. 
"I hope to inspire the younger generation and to preserve this beautiful culture by bringing awareness and giving back to our culture and community and schools. I would hope that Indigenous students feel comfortable and have the appropriate recourses & guidance to reach their full potential."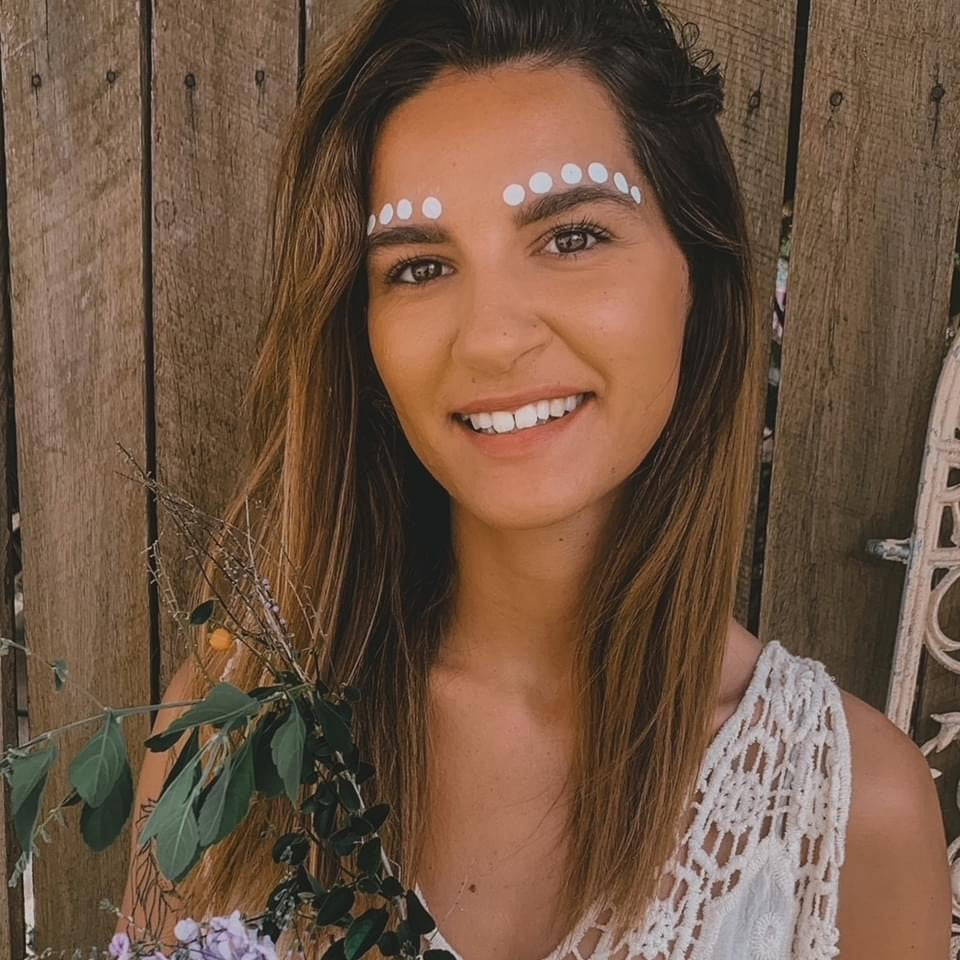 A NOTE FROM THE ARTIST
Worimi Trails
"This piece represents the trails throughout Worimi Country. The flowers incorporated are significant to our land and people, we often say "as we don't own the land, the land owns us".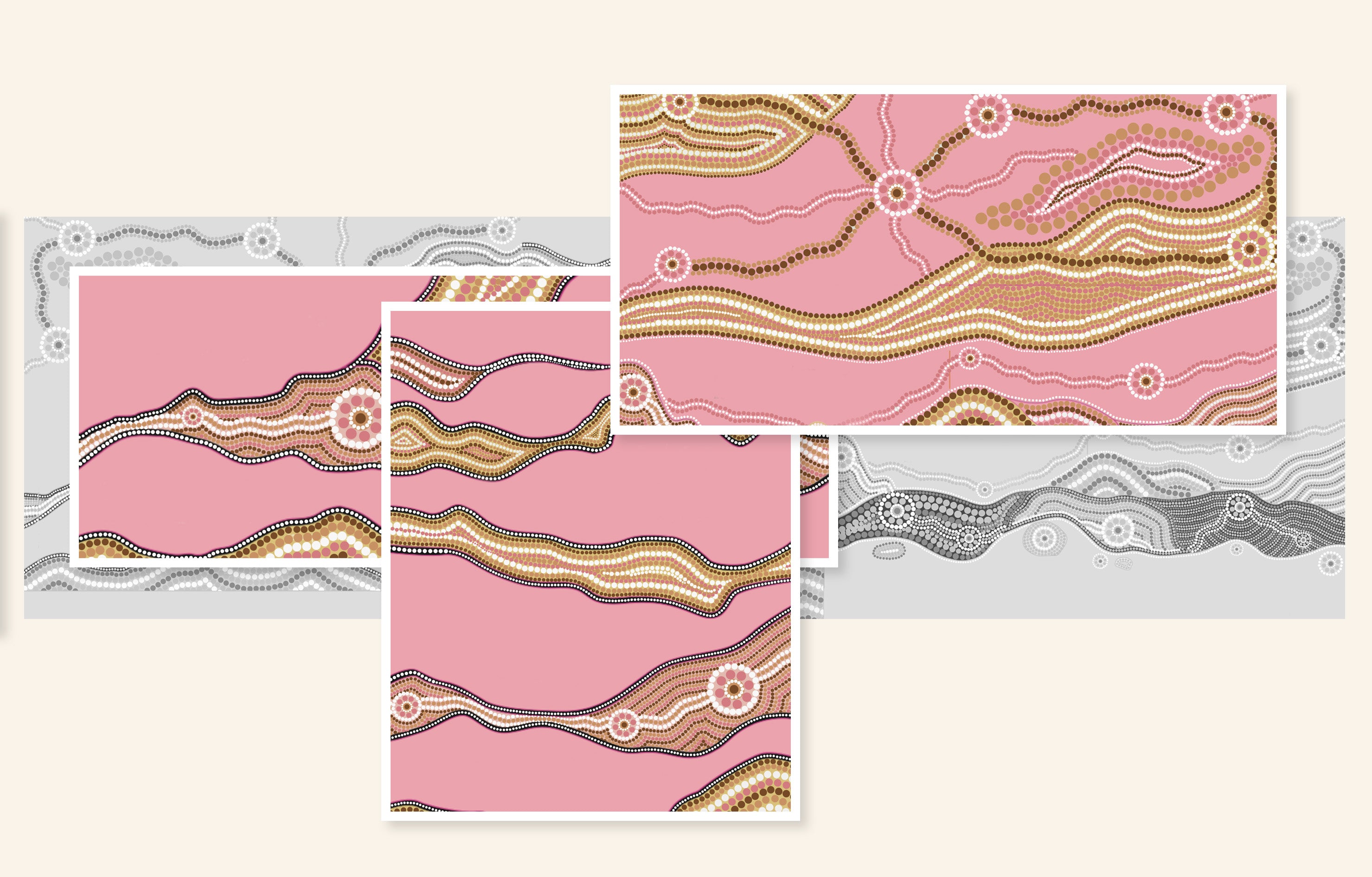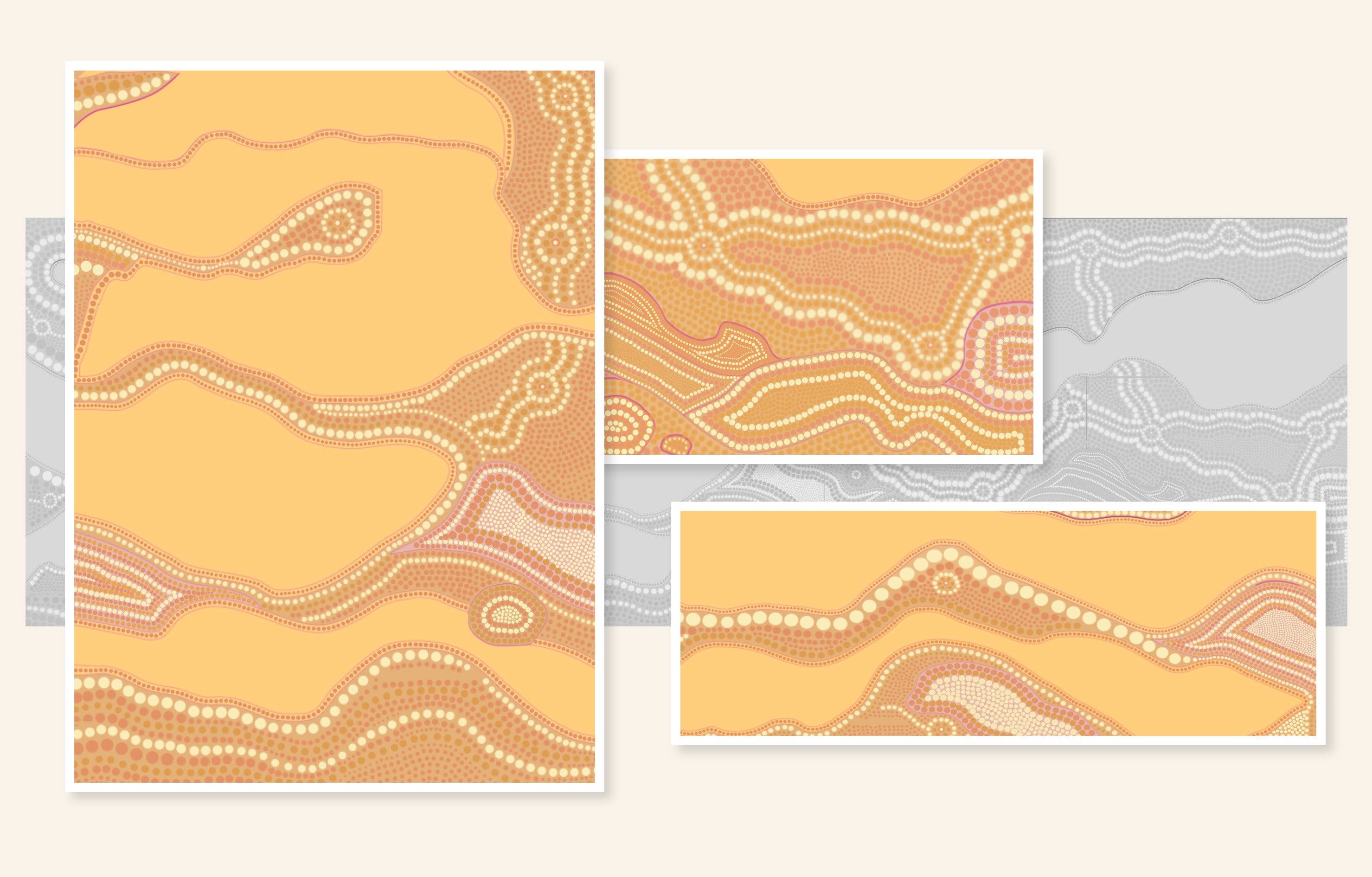 A NOTE FROM THE ARTIST
Caring for Country
"This piece represents the land we all stand on and caring for our beautiful country, 'Country is the place where knowledge comes from and is taught', it is vital to our people to continue to take care and to look after the land we all live on"