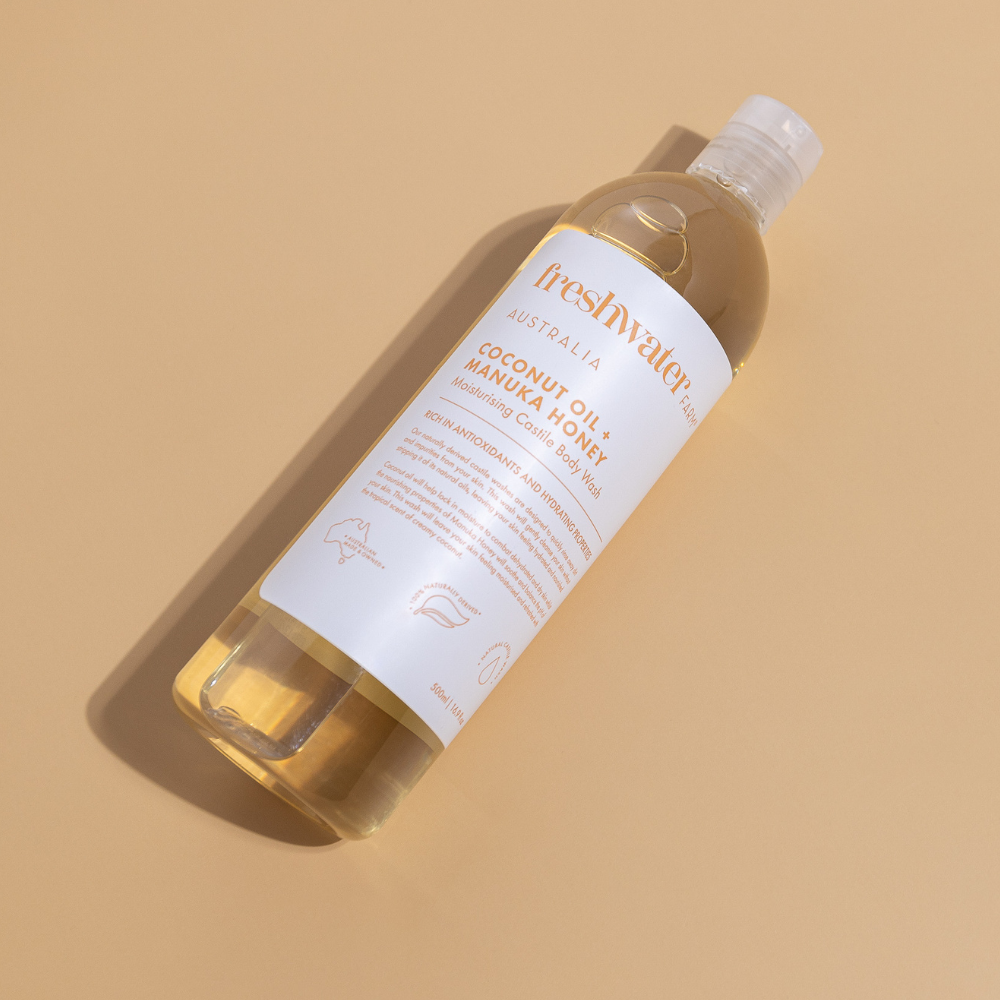 BODY WASH | Moisturising Coconut Oil + Manuka Honey 500ml
Our naturally derived body washes are designed to quickly rinse away dirt and impurities from your skin. This wash will gently cleanse your skin without stripping it of its natural oils, leaving your skin feeling hydrated and nourished.

Coconut oil will help lock in moisture to combat dehydrated and dry skin whilst the nourishing properties of Manuka Honey will soothe and balance the pH of your skin. This wash will leave your skin feeling moisturised and refreshed with the tropical scent of creamy coconut.
↠ 100% Naturally Derived
↠ Proudly Australian Made
↠ Cruelty Free
↠ Not Tested On Animals
Perfect for daily use and suitable for all skin types, including sensitive. Discontinue use of irritation occurs. Shade of colour variation in our products may occur due to the nature of our 100% naturally derived formulation.
Water (Aqua)*, Potassium Olivate*, Potassium Cocoate*, Cocamidopropyl Betaine*, Polysorbate 80*, Glycerin*, Cocos Nucifera (Coconut) Oil*, Australian Honey (Manuka)*, Olea Europaea (Australian Olive) Fruit Oil*, Tocopherol (Natural Vitamin E)*, Sodium Chloride (Salt)*, Fragrance (Natural)*, Tetrasodium Glutamate Diacetate*

*Naturally Derived

pH Balanced Body Wash
Freshwater Farm naturally derived body washes are pH balanced to ensure that your skin doesn't dry out. When the skin is stable at its natural pH of 5.5, it remains hydrated, smooth and soft.

Did you know?

Our body wash packaging is 100% recyclable in your kerbside recycling.
Our process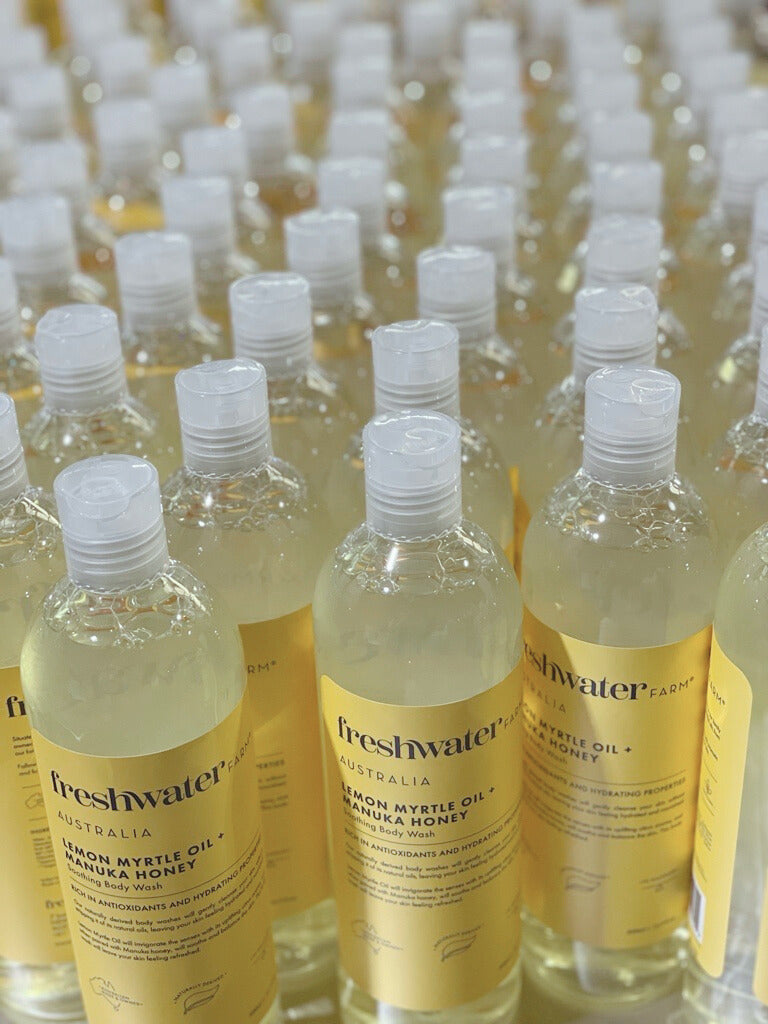 AUSTRALIAN MADE
Freshwater Farm is home to nearly 100 acres of native botanical plants
Many of the plants used to create the essential oils used in our product range are grown on our very own farm, situated on the NSW Mid-North coast. This includes our tea tree, lemon scented tea tree, lavender tea tree and salt bush. These plants are also essential in producing our Manuka Honey as the bees feed on the flowering lemon scented tea tree.
Read more