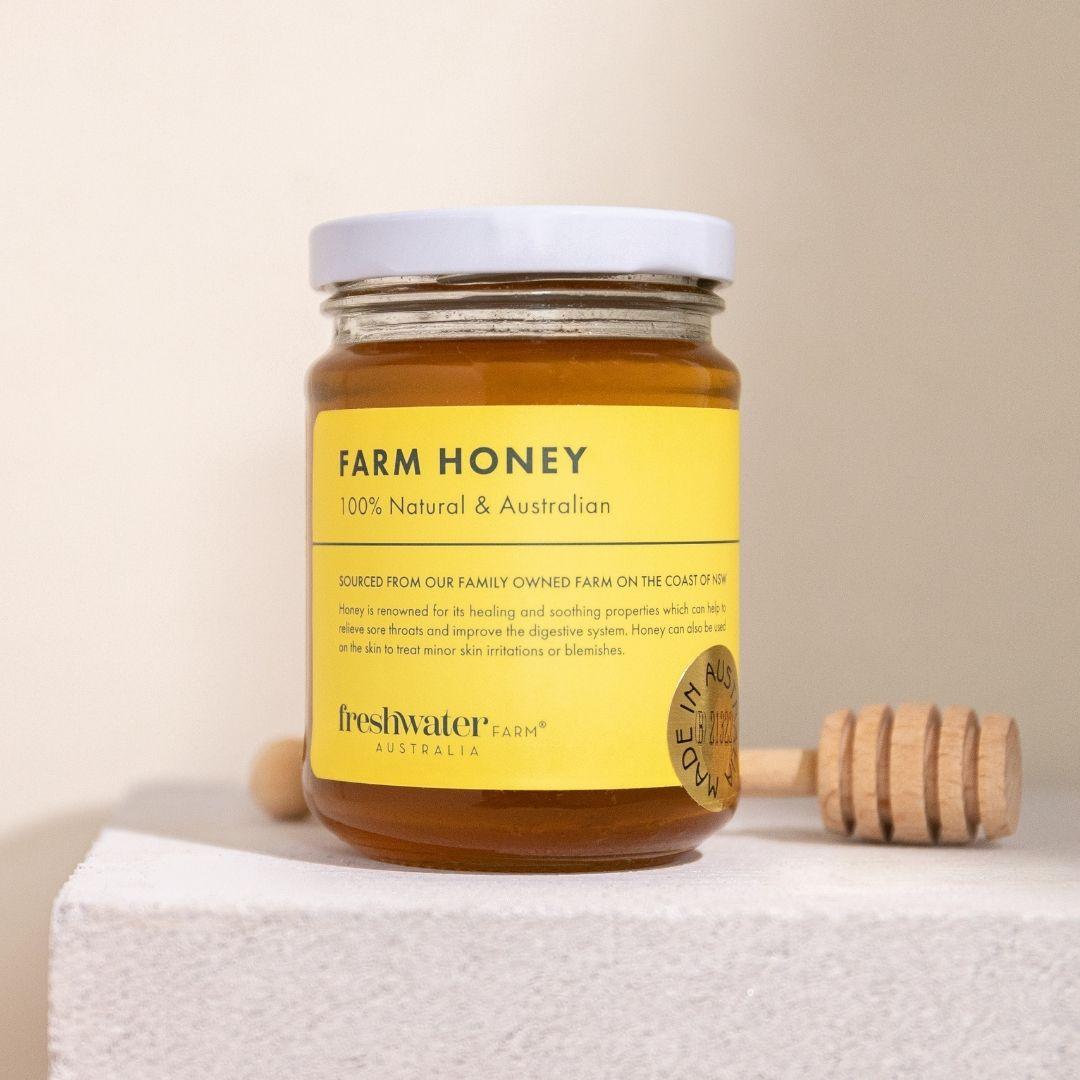 Freshwater Farm Honey 300g (Net)
100% Natural and Australian limited supply available
sourced from our family-owned farm on the coast of new.

Limited supply available

Sourced from our family-owned farm on the coast of NSW
Honey is renowned for its healing and soothing properties which can help to relieve sore throats and improve the digestive system. Honey can also be used on the skin to treat minor skin irritations or blemishes.
This Farm Honey has been made with love by our bees at the farm. Farm Honey is created when the Leptospermum Petersonii (Lemon Scented Tea Tree) is not in flower. When the Lemon Scented Tea Tree is flowering Manuka Honey is created from the antibacterial properties of the Tea Tree nectar. Manuka Honey coming soon!
*Please note the product label has been printed with the incorrect size – this product is 300g net.

AUSTRALIAN MADE
Freshwater Farm is home to nearly 100 acres of native botanical plants
Many of the plants used to create the essential oils used in our product range are grown on our very own farm, situated on the NSW Mid-North coast. This includes our tea tree, lemon scented tea tree, lavender tea tree and salt bush. These plants are also essential in producing our Manuka Honey as the bees feed on the flowering lemon scented tea tree.
Read more