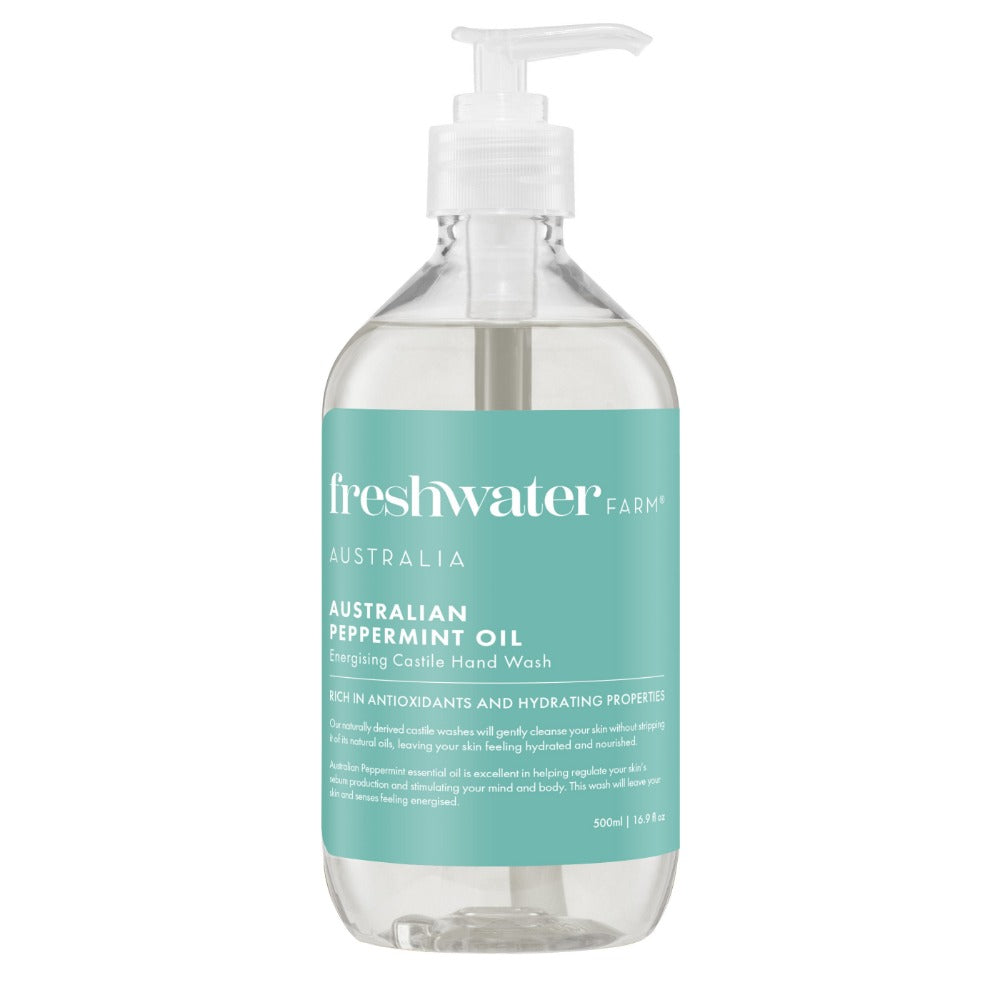 HAND WASH | Energising Peppermint Oil 500ml
Our Hand Washes are made with only the finest natural ingredients. Peppermint essential oil is excellent in helping regulate your skin's sebum production and stimulating your mind and body.

This wash will leave your skin and senses feeling energised.
↠ Buy 4 receive the 5th free↠ 100% Naturally Derived
↠ Vegan Friendly
↠ Proudly Australian Made
↠ Cruelty Free
↠ Not Tested On Animals
Aqua*, Potassium Olivate*, Potassium Cocoate*, Cocamidopropyl Betaine*, Polysorbate 80*, Glycerin*, Mentha Piperita (Peppermint) Oil*, Mentha Arvensis (Peppermint) Leaf Oil*, Olea Europaea (Australian Olive) Fruit Oil*, Tocopherol (Natural Vitamin E)*, Sodium Chloride (Salt)*, Tetrasodium Glutamate Diacetate*.

*Naturally derived

Why Castile?
Each of our Castile Hand Washes has been expertly crafted by our team to ensure the perfect scent and just the right amount of lather to avoid drying out your skin. This way we always ensure the most luxurious cleansing experience for your skin.

Its the natural castile base of coconut and olive oils that hydrates and cleanses without stripping your skin of its natural oils.
Our process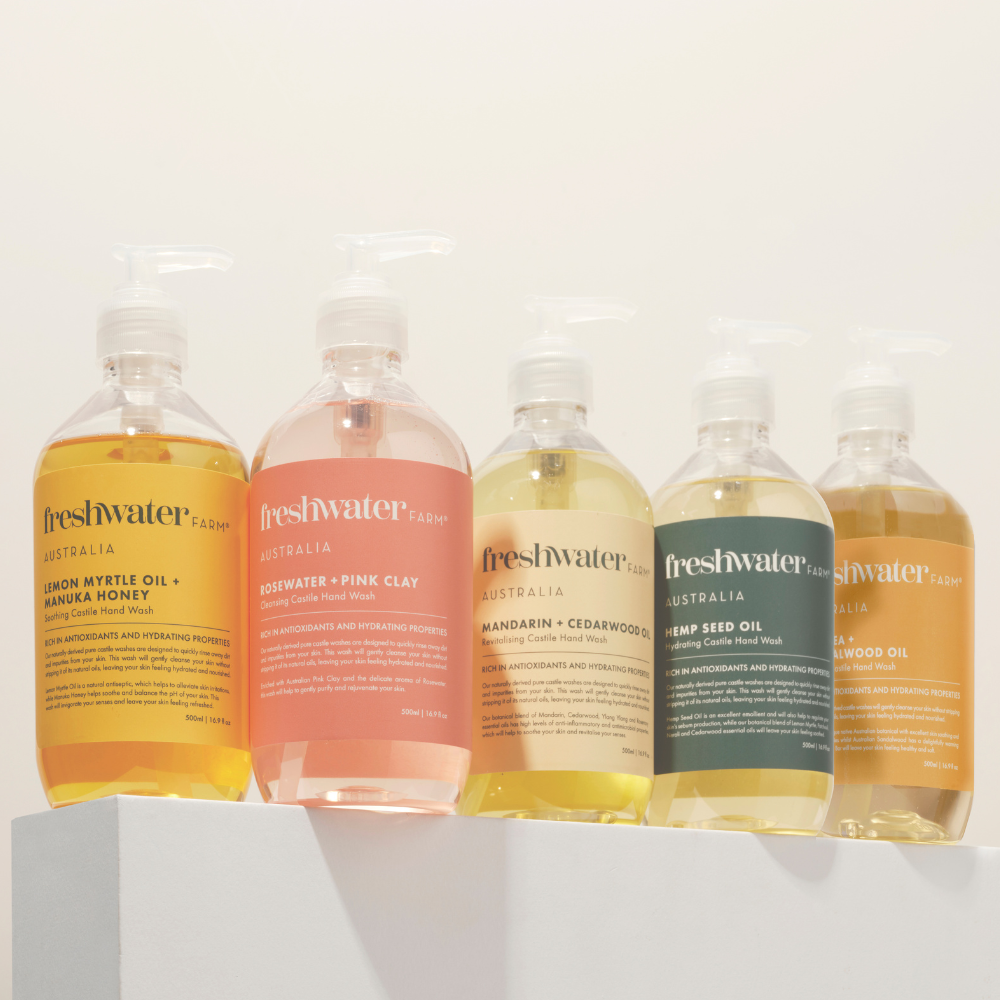 AUSTRALIAN MADE
Freshwater Farm is home to nearly 100 acres of native botanical plants
Many of the plants used to create the essential oils used in our product range are grown on our very own farm, situated on the NSW Mid-North coast. This includes our tea tree, lemon scented tea tree, lavender tea tree and salt bush. These plants are also essential in producing our Manuka Honey as the bees feed on the flowering lemon scented tea tree.
Read more