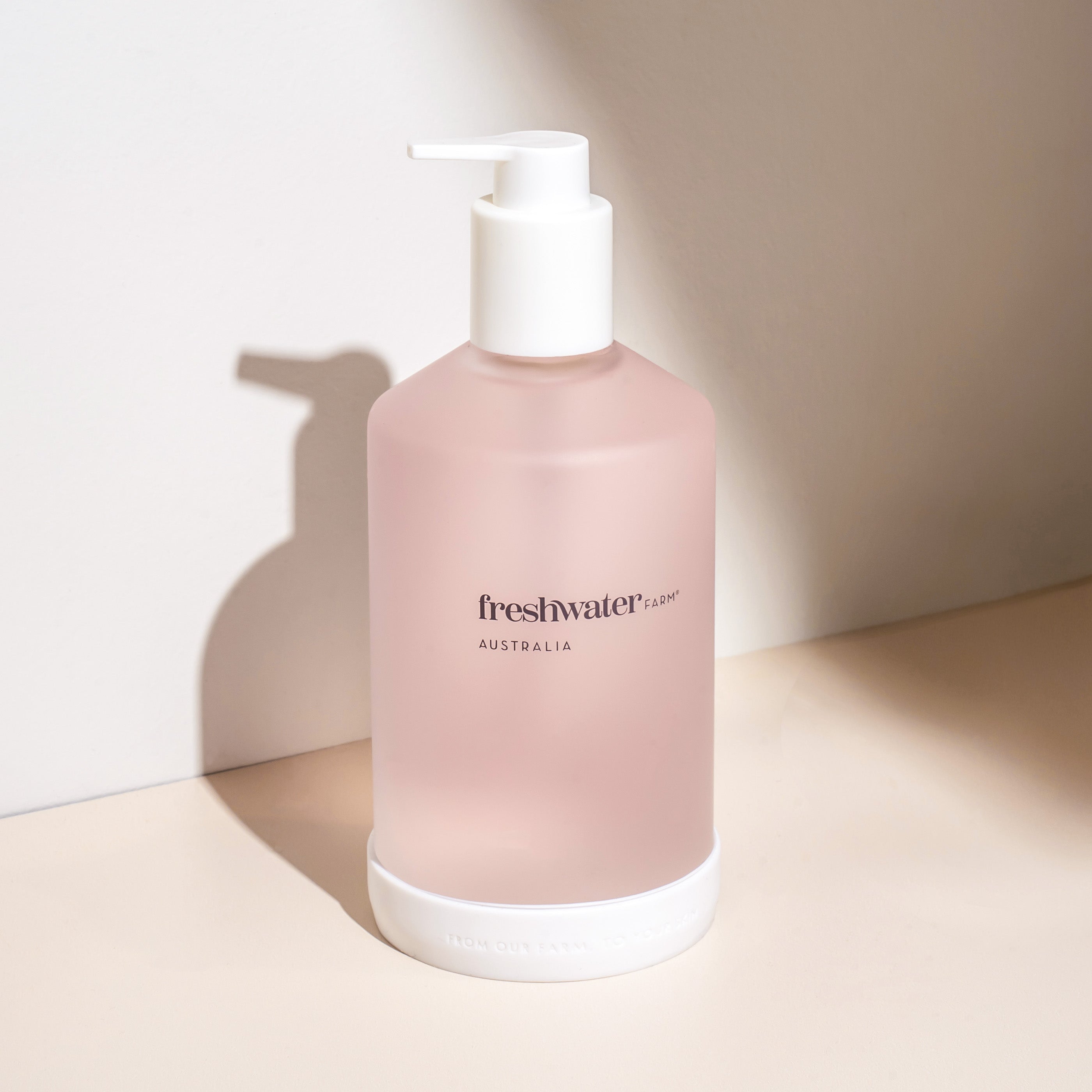 REFILLABLE GLASS BOTTLE | Cleansing Rosewater + Pink Clay Hand Wash 500ml
Australian Pink Clay helps to gently purify your skin by drawing out impurities, leaving the skin feeling soft and smooth. Rosewater will help to hydrate and moisturise your skin, leaving your skin and senses feeling refreshed.

Refill me 2x using the Freshwater Farm Hand Wash 1L Pouch Refill or 10x using the Freshwater Farm 5L refill and reduce your plastic by 80%.
Freshwater Farm's naturally derived Australian castile body washes are designed to quickly rinse away dirt and impurities from your skin, gently cleansing your skin, leaving it hydrated + nourished without stripping it of its natural oils.
↠ Naturally Derived
↠ Australian Made + Family Owned
↠ Gentle on sensitive skin
↠ Carbon Neutral
↠ Free from Sulphates, Parabens & Phthalates
Water (Aqua)*, Potassium Olivate*, Potassium Cocoate*, Coco-Glucoside*, Cocamidopropyl Betaine*, Rosa Damascena (Rose) Flower Water*, Kaolin (Australian Pink Clay)*, Glycerin*, Ethylhexylglycerin, Olea Europaea (Australian Olive) Fruit Oil*, Tocopherol (Natural Vitamin E)*, Phenoxyethanol, Polysorbate 80*/20*, Tetrasodium Glutamate Diacetate*, Fragrance (Natural)*, Sodium Chloride (Salt)*.*Naturally derived
EDTA • Parabens • Phthalates • PEGs • SLS or SLES

REduce, REfill, REuse...
Reducing plastic use is a crucial part of these sustainable practices. That's why we're excited to introduce our NEW Frosted Glass Refillable Bottles. These elegant, reusable bottles not only reduce the need for single-use plastic bottles but also add a sophisticated touch to your bathroom or kitchen.

Our 1L refill pouches of hand wash have been specifically designed to complement our Frosted Glass Refillable Bottles. By choosing this sustainable pairing, you're making a substantial impact, reducing your plastic usage by up to 80%.
Our process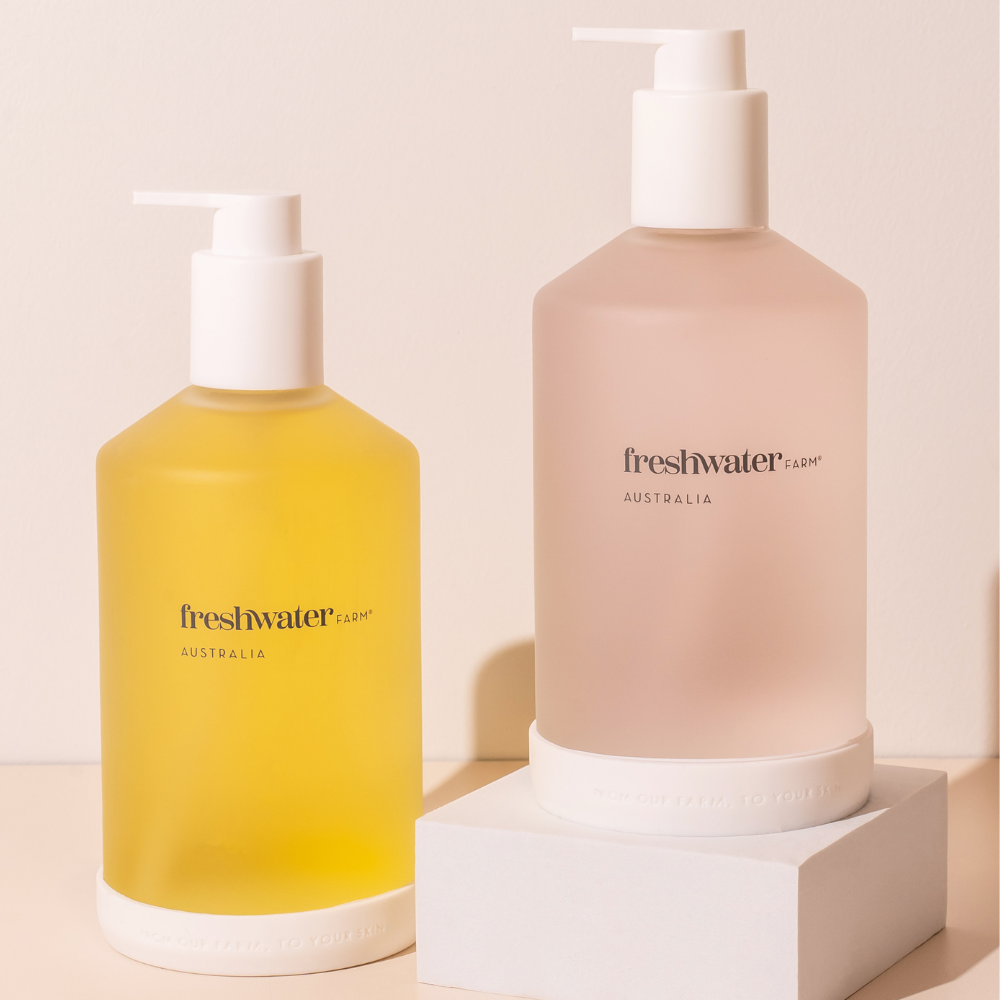 AUSTRALIAN MADE
Freshwater Farm is home to nearly 100 acres of native botanical plants
Many of the plants used to create the essential oils used in our product range are grown on our very own farm, situated on the NSW Mid-North coast. This includes our tea tree, lemon scented tea tree, lavender tea tree and salt bush. These plants are also essential in producing our Manuka Honey as the bees feed on the flowering lemon scented tea tree.
Read more