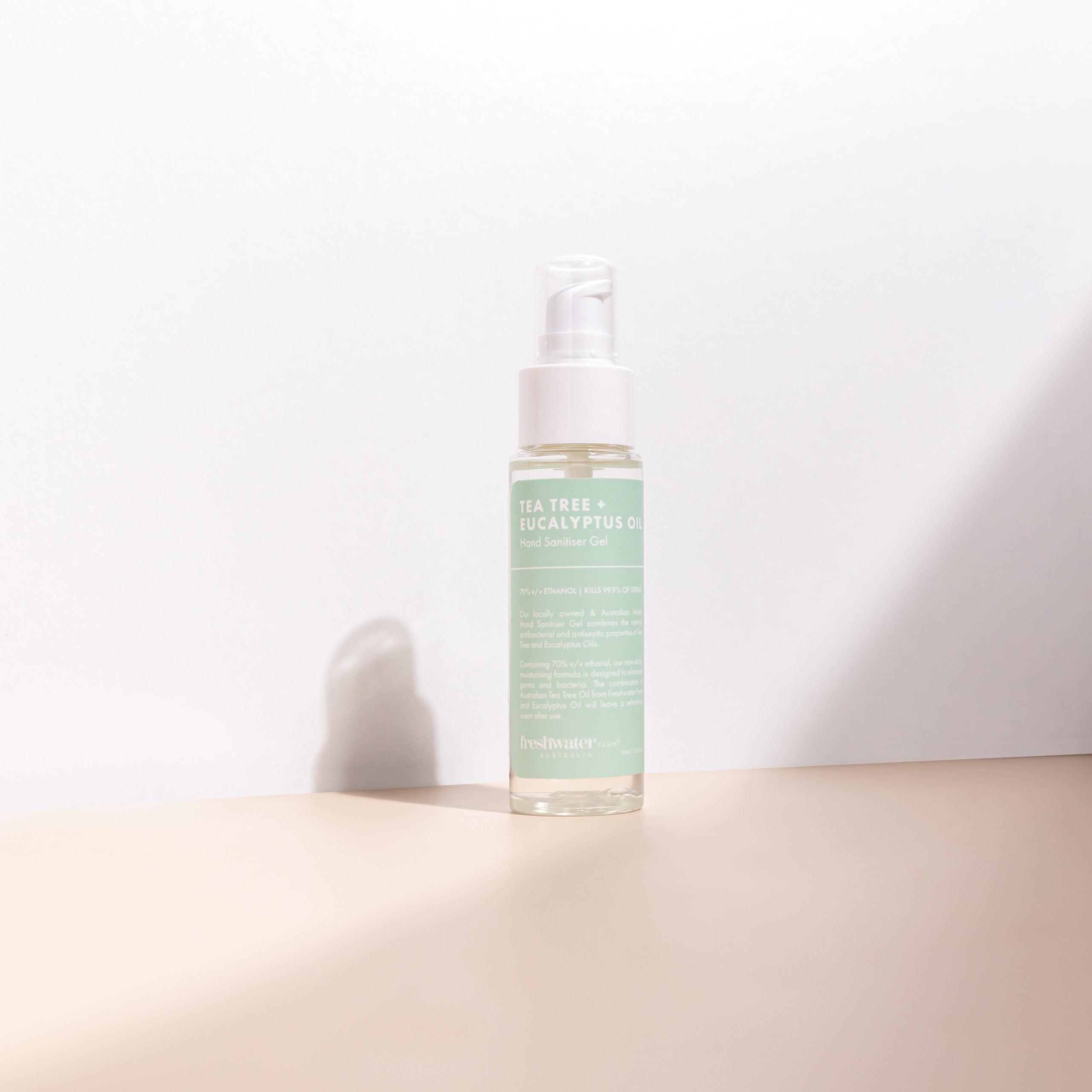 SANITISER | Hand Sanitiser Gel Tea Tree + Eucalyptus Oil 60ml
Our Hand Sanitiser Gel combines the natural antibacterial and antiseptic properties of Tea Tree and Eucalyptus Oils.



Containing 70% v/v ethanol, this formula is designed to eliminate germs and bacteria, while soothing your senses with the scent of Australian Tea Tree and Eucalyptus Oil.
↠ Vegan Friendly
↠ Proudly Australian Made
↠ Cruelty Free
↠ Not Tested On Animals
Ethanol*, Aqua*, Glycerin*, Melaleuca Alternifolia (Tea Tree) Leaf Oil*, Eucalyptus Globulus Leaf Oil*, Carbomer, Triethanolamine*.

*Naturally derived

Directions
Apply 2 - 3 doses onto your palms, rubbing between fingers and across the front and back of hands until dry. No water is required.
Our process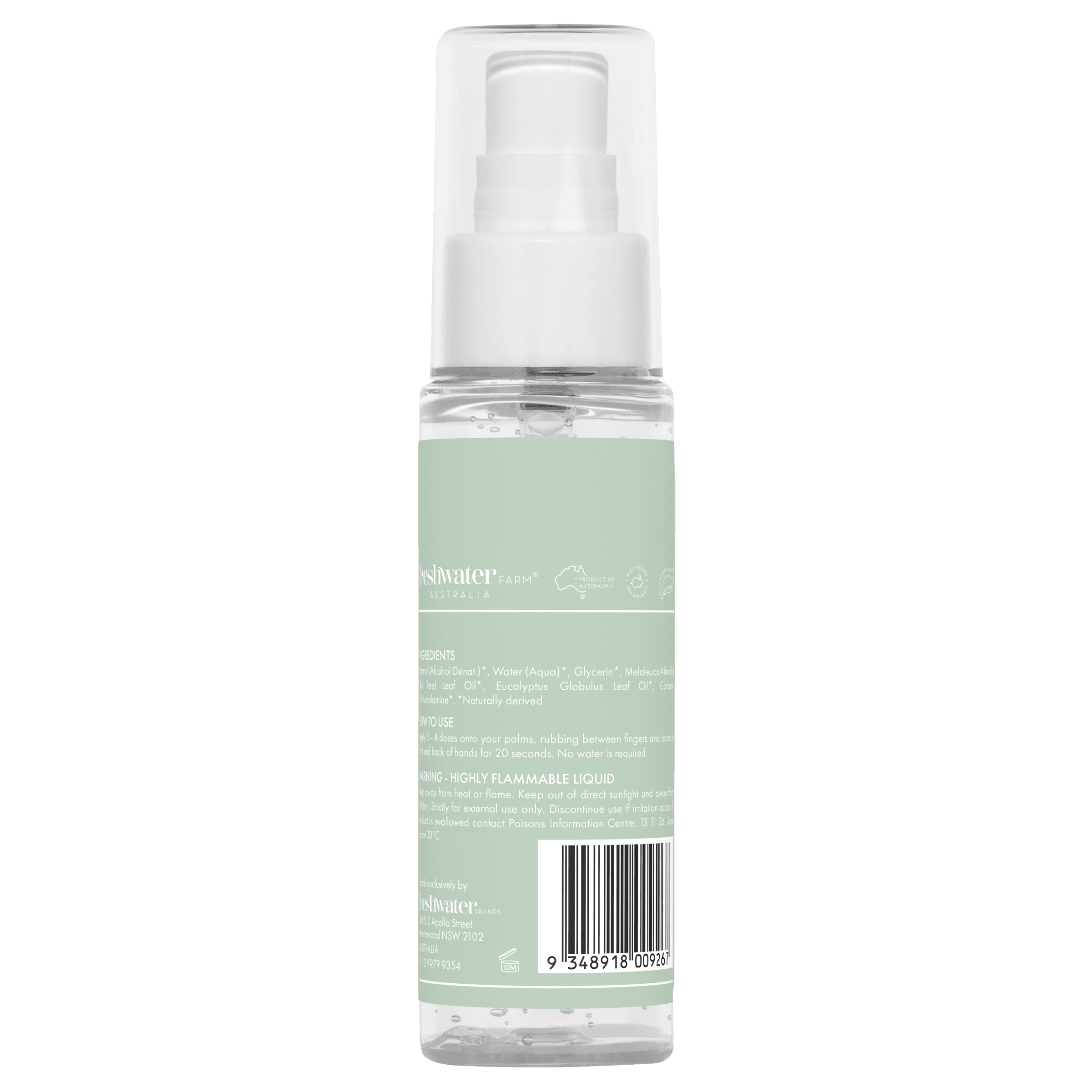 AUSTRALIAN MADE
Freshwater Farm is home to nearly 100 acres of native botanical plants
Many of the plants used to create the essential oils used in our product range are grown on our very own farm, situated on the NSW Mid-North coast. This includes our tea tree, lemon scented tea tree, lavender tea tree and salt bush. These plants are also essential in producing our Manuka Honey as the bees feed on the flowering lemon scented tea tree.
Read more