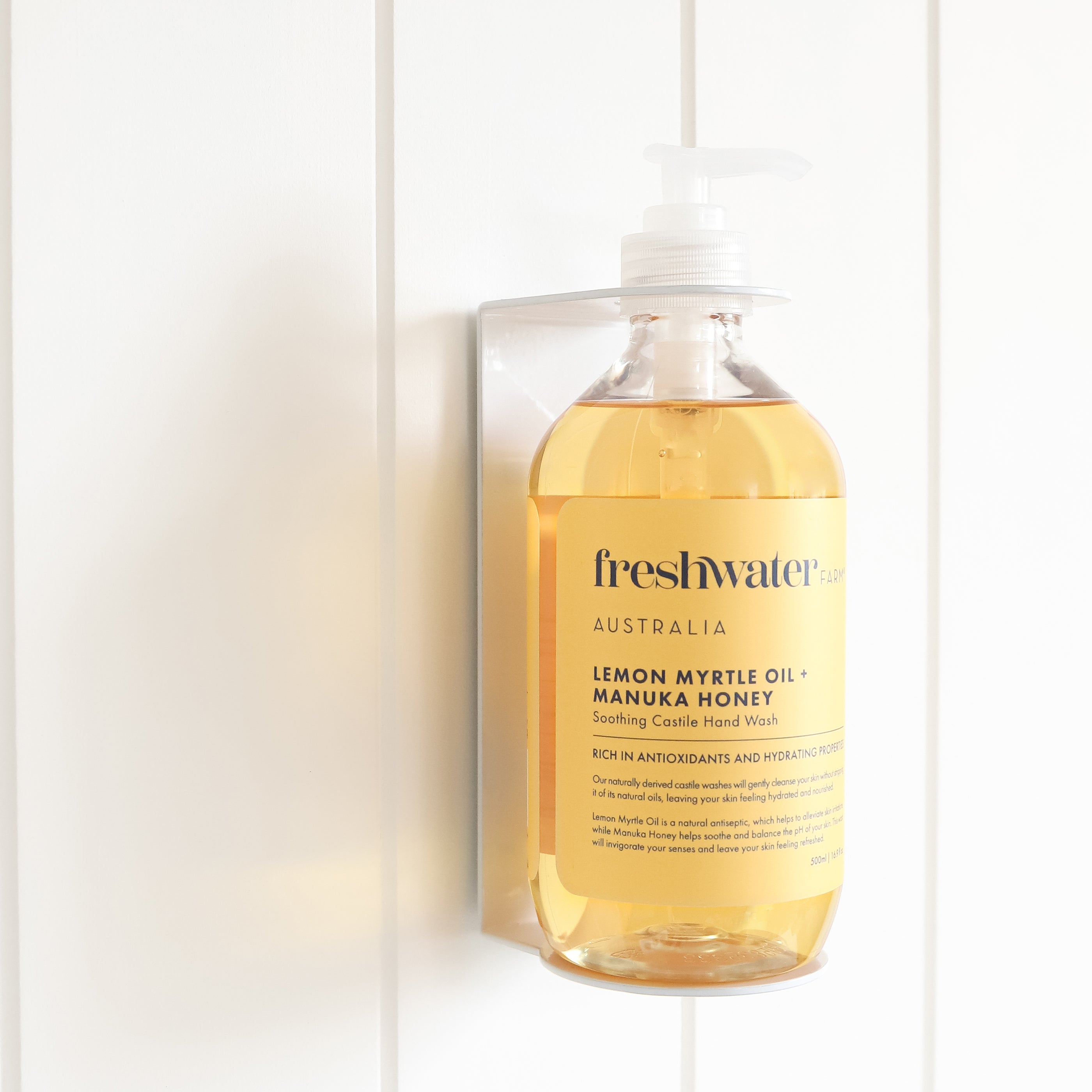 WASH DISPENSER | Wall-Mount Hand Wash Pump Dispenser White
This white wall-mountable pump dispenser is perfect for your Castile Hand Wash or Hand Sanitiser.

This stylish Freshwater Farm pump holder can be mounted to your bathroom wall to beautifully display and organise your hand washes. Can also fit our Hand Sanitiser too!

Directions
To secure your hand wash first remove the lid and place the handwash on the base. Thread the pump through the top ring and screw the lid closed.
Our process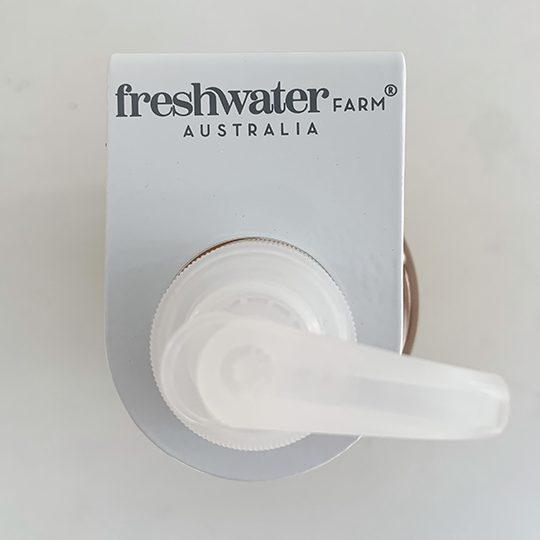 AUSTRALIAN MADE
Freshwater Farm is home to nearly 100 acres of native botanical plants
Many of the plants used to create the essential oils used in our product range are grown on our very own farm, situated on the NSW Mid-North coast. This includes our tea tree, lemon scented tea tree, lavender tea tree and salt bush. These plants are also essential in producing our Manuka Honey as the bees feed on the flowering lemon scented tea tree.
Read more