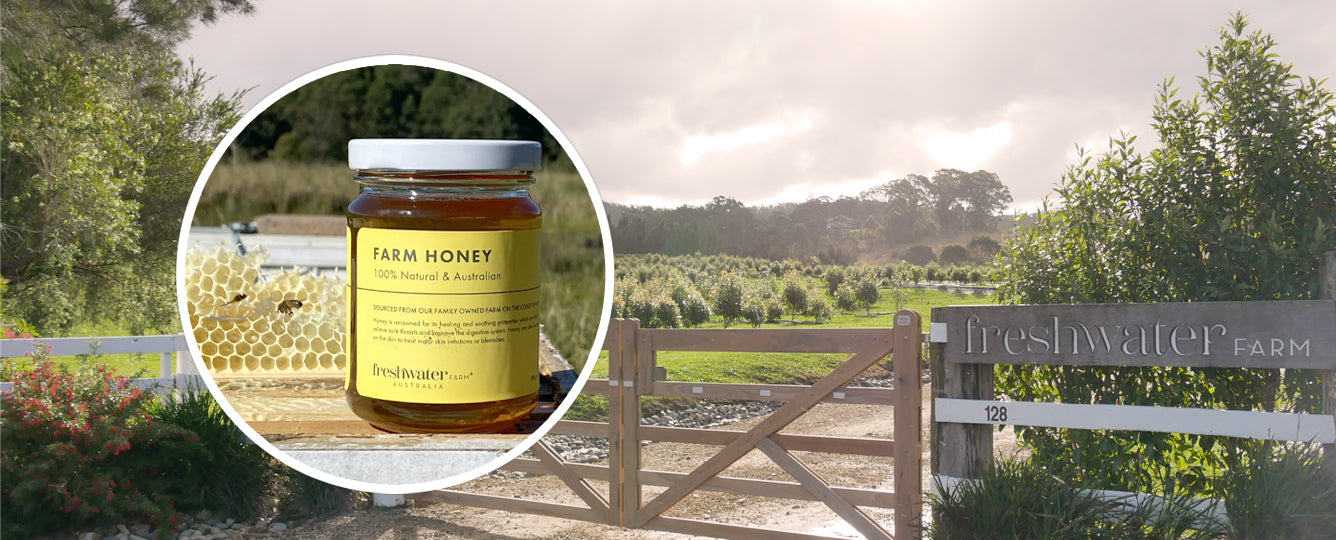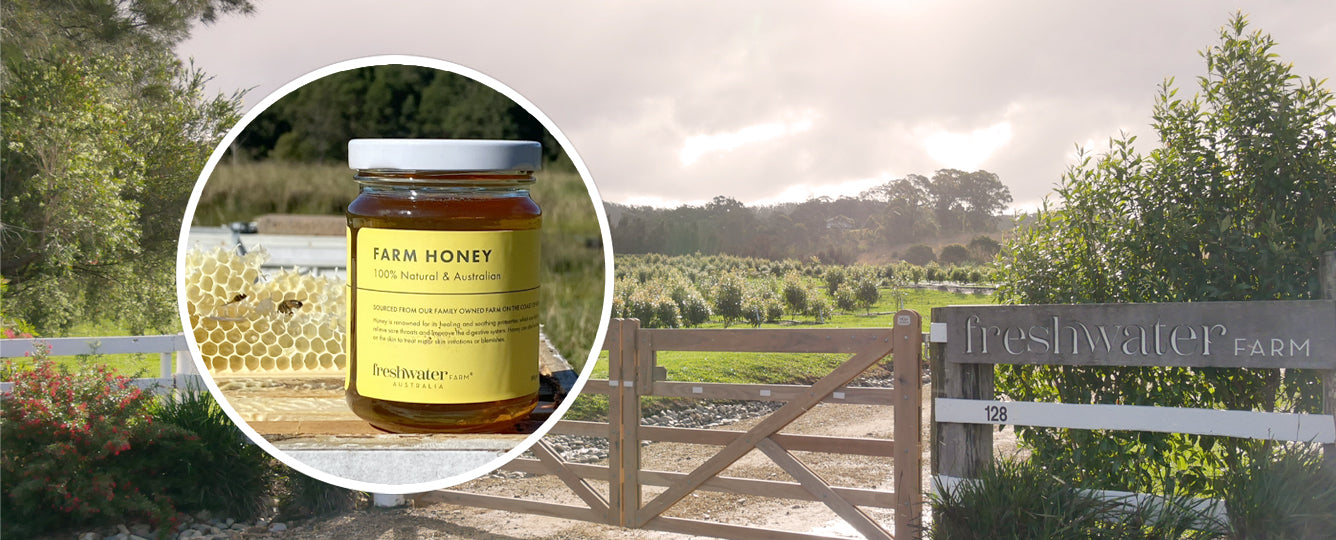 Learn About The Natural Flow Of Honey Production At Freshwater Farm
Since starting honey production on Freshwater Farm in 2018, we have been constantly amazed at the way that biodiversity determines the colour and scent of the honey that we produce. If you buy our Freshwater Farm Honey regularly, you may notice that the colour and taste changes ever so slightly throughout the year- here's why..
The bees produce honey year-round at Freshwater Farm, pollinating every plant and collecting nectar as the Plantation Groves of different botanicals take turns to bloom from Late Winter through to Summer.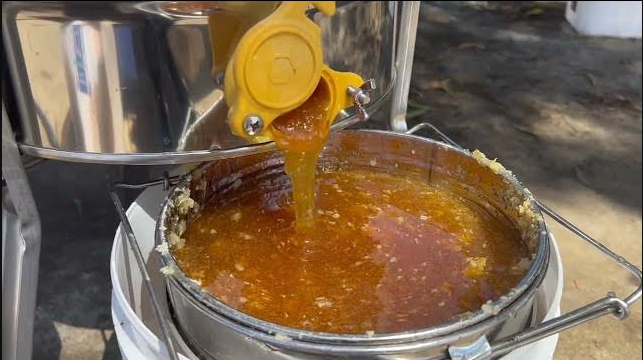 Something for every-bee...
Starting in late July early August, the first botanical in Freshwater Farms plantations to flower is the Leptospermum polygalifolium, commonly known as jelly bush or yellow tea tree. It is widely known for the medicinal honey it produces which sometimes exceeds the strength of its more famous relative, the Manuka bush. (Leptospermum scoparium also an Australian Native)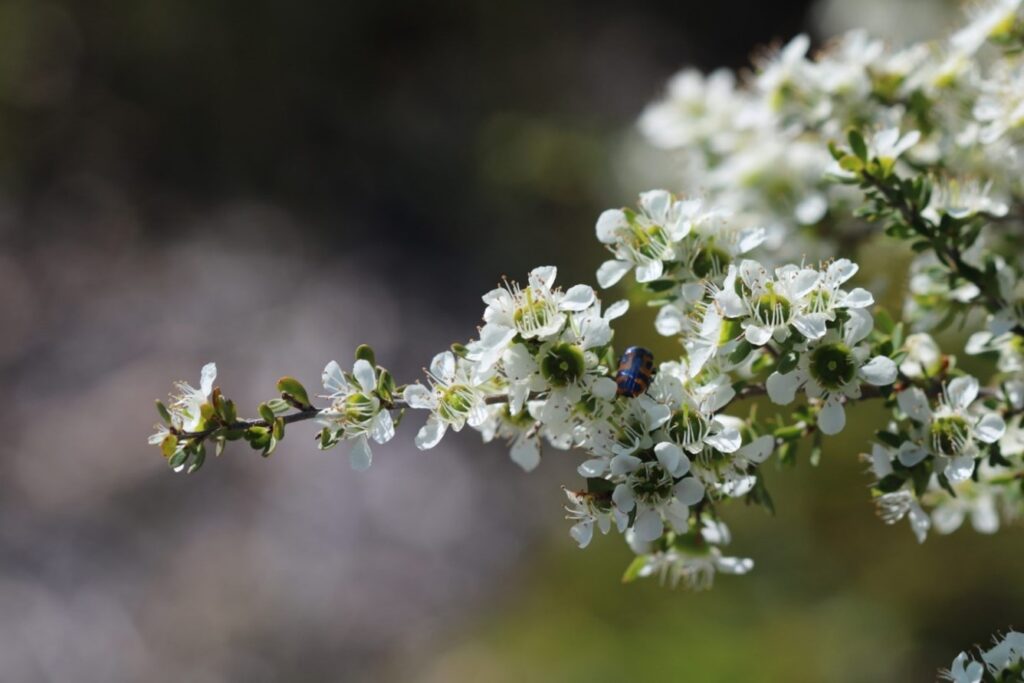 Leptospernum polygalifolium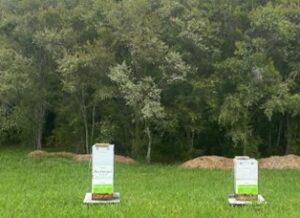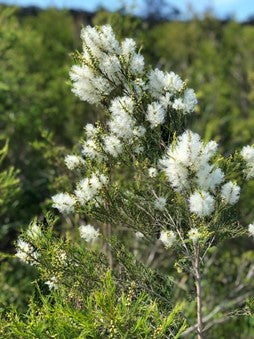 As the jelly bush finishes flowering, it is the turn of the Kunzea ambigua or tick bush. Kunzea starts to bloom in September, with bursts of tiny white flowers that produce a deliciously sweet, delicate floral honey.
By early October, the Australia Tea Tree (Melaleuca alternifolia) starts to flower, and the bees migrate to their blooms. Tea tree has been found to be very beneficial to bees and gives the bees a slightly higher immune function, making them more resistant to bacterial infections and viral infections without affecting the gut metabolic function. Maybe this is how our bees at Freshwater Farm have so far escaped the dreaded varroa mite!
Left: Australian Tea Tree (melaleuca alternifolia)
As we come into November, it is the Lemon Myrtle's turn to flower ( Backhousia citriodora ) . Bees love the fragrant flowers of the lemon myrtle plant, and we have it in abundance at Freshwater Farm- did you know, the Lemon Myrtle + Manuka Honey Body Bar is our best-selling product? Have you tried it yet?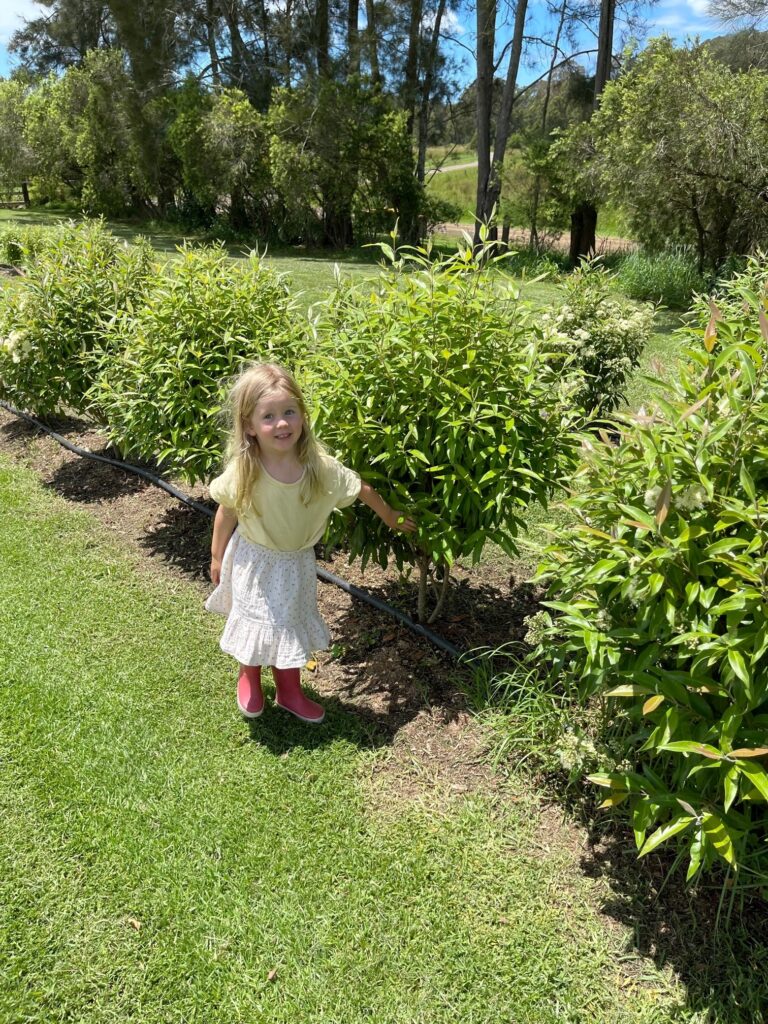 Hattie playing in the Lemon Myrtle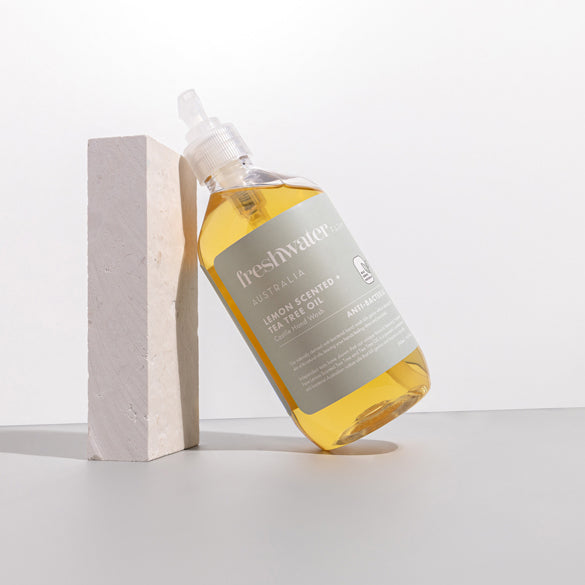 Freshwater Farm Lemon Scented + Tea Tree Anti-Bacterial Hand Wash 500ml
By December early January our Lemon Scented Tea Tree begins to flower, this special native is the only botanical that produces our liquid gold, manuka honey. We also use this special botanical Oil in our NEW Lemon Scented + Tea Tree Anti-Bacterial Hand Wash 500ml, this unique formulation was lovingly created by our talented and passionate R & D team to find the perfect combination of Australian botanicals that would kill germs 100% naturally.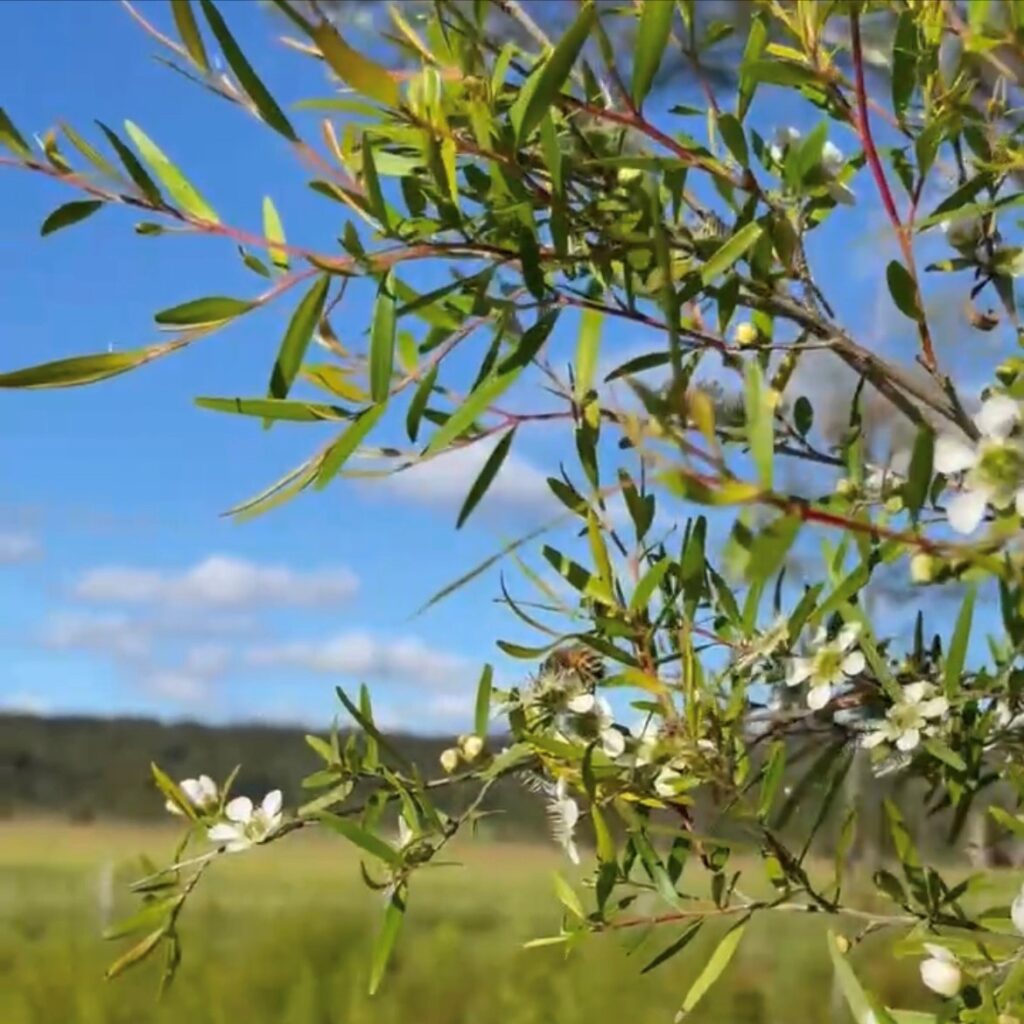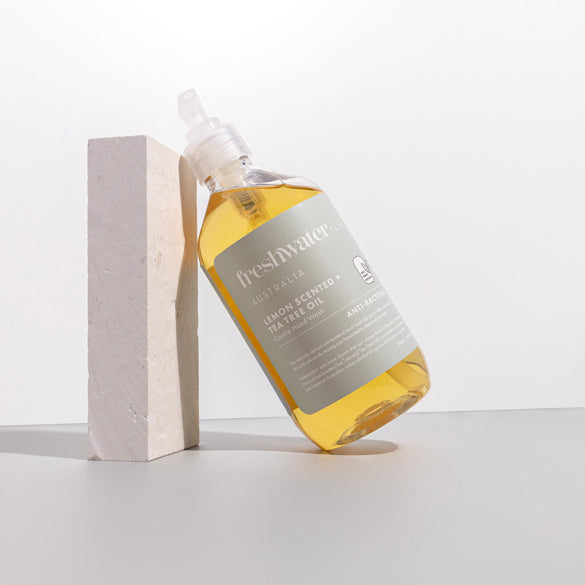 Freshwater Farm Lemon Scented + Tea Tree Anti-Bacterial Hand Wash 500ml
Manuka Honey is sourced from a tree Genus called Leptospermum. Of the 80 species of Leptospermum, 77 are found near coastal regions of Australia, while one species (L. scoparium) is common between Australia and New Zealand. All Tea Tree (Melaleuca & Leptospermum Genus) honey is fresh and light to taste, amazing for its anti-microbial properties. You can even use this delicious amber nectar to treat cuts and wounds. Although we are only able to harvest a small amount of Manuka Honey each year, we make sure it goes to good use! 
This special ingredient is used in our Lemon Myrtle + Manuka Honey range and our Coconut Oil + Manuka Honey Body Wash, the only product in the Freshwater Farm range that are not vegan. We are very proud to say that we have very happy bees on the farm, in fact we were recently told by the Department of Primary Industries that our hives were some of the healthiest that they had ever seen!