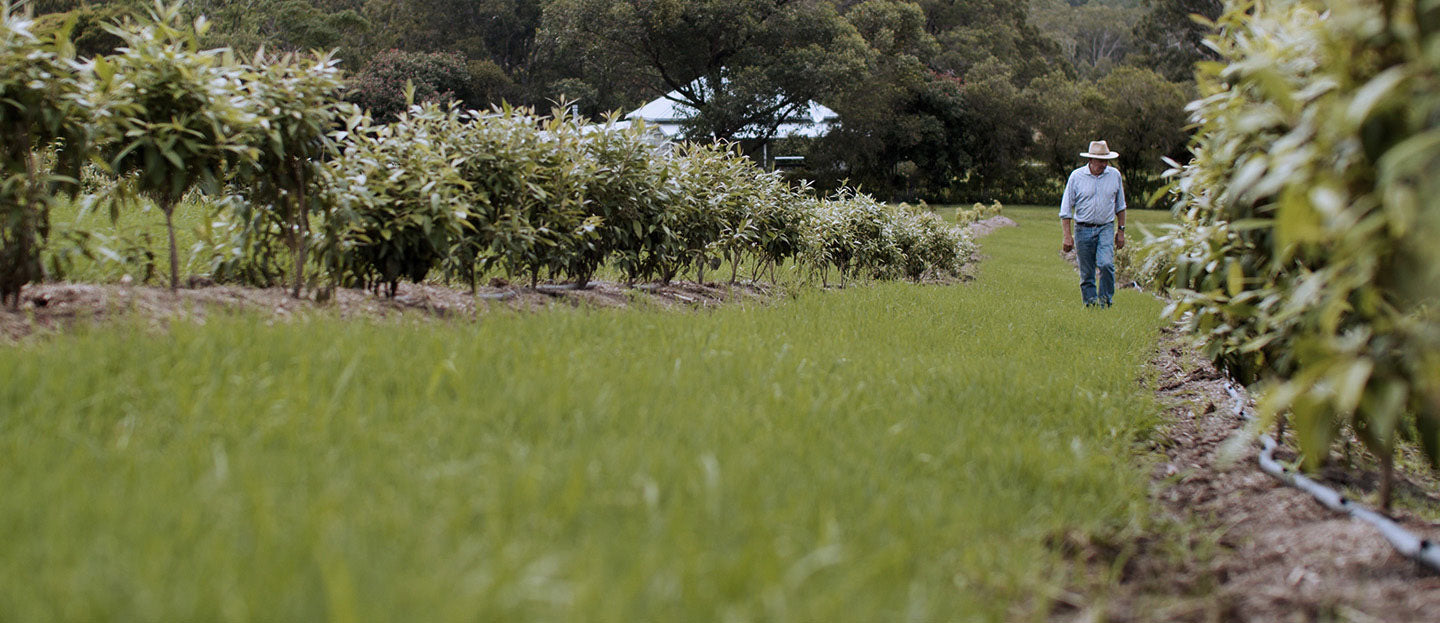 Welcome to Freshwater Farm Australia!
As a valued customer of our friends at Neutrog, we welcome you to the Freshwater Farm community. If you are not already familiar with our huge range or hand, body and hair care products we would like to exclusively offer you 30% off your next purchase from www.freshwaterfarm.com.au using code 'NEUTROG30' at checkout. Join our Freshwater Farm family and continue to learn more about our process by signing up to our newsletter below:
Grown and harvested on the NSW coast
Grown and harvested right here on our family farm on the Mid-North Coast of New South Wales, our plantations of lemon myrtle, Tea-Tree, Lemon Scented Tea-Tree and Kunzea are cared for and curated by General Manager, Al Hutcherson. Al is passionate about biodiversity and sustainability in his farming and is constantly adding new Australian native plants to his thriving plantation.
Freshwater Farm & GoGo Juice
In early 2021, Allan noticed patches of the lemon myrtle trees in distress and decided to seek help from Neutrog's R&D Manager, Dr. Uwe Stroeher. After sending soil samples to be examined by the Department of Primary Industries, Phytophthora cryptogea was identified as a present pathogen. Dr. Uwe determined the best help return the plants to good health would be to mix GOGO Juice with a biocontrol agent from his lab which had already shown promising signs of fighting other pathogens such as Pythium. Dr. Uwe prepared a 20L drum of the GOGO Juice and biocontrol agent mixture and sent it off to Freshwater Farm for trial on the effected plants.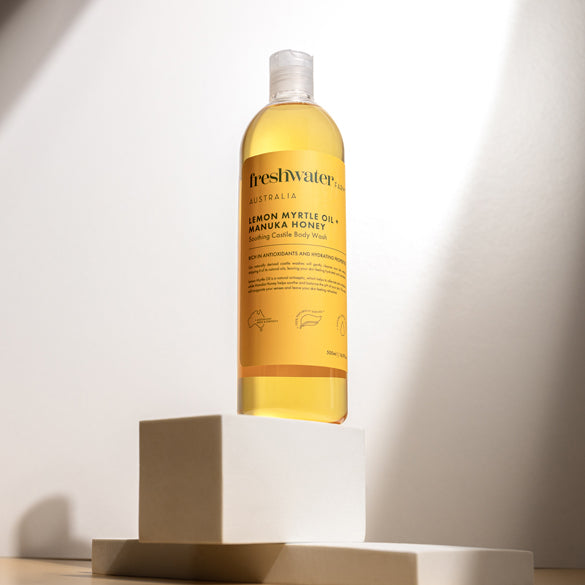 BODY WASH | Soothing Lemon Myrtle Oil + Manuka Honey 500ml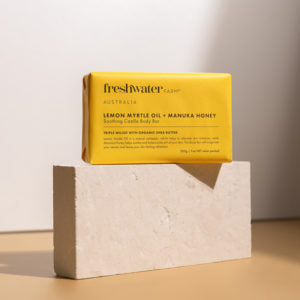 BODY BAR | Soothing Lemon Myrtle Oil + Manuka Honey 200g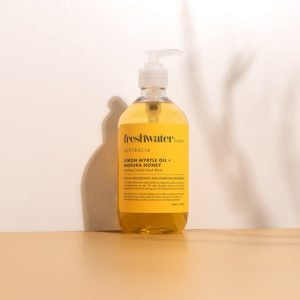 HAND WASH | Soothing Lemon Myrtle Oil + Manuka Honey 500ml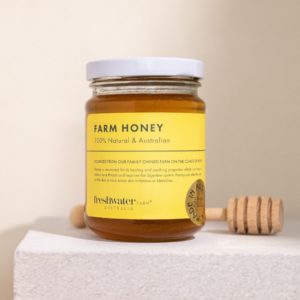 Freshwater Farm Honey 300g (Net)
Our family is devoted to creating products that both your body and the environment will thank you for
Many of the plants used to create the essential oils used in our product range are grown on our very own farm, situated on the NSW mid-North Coast. This includes our Tea Tree, Lemon Scented Tea Tree, Lavender Tea Tree and Salt Bush. These plants are also essential in producing our Manuka Honey as the bees feed on the flowering Lemon Scented Tea Tree, the pollen of which is used to produce Manuka Honey. Buy Farm Honey here .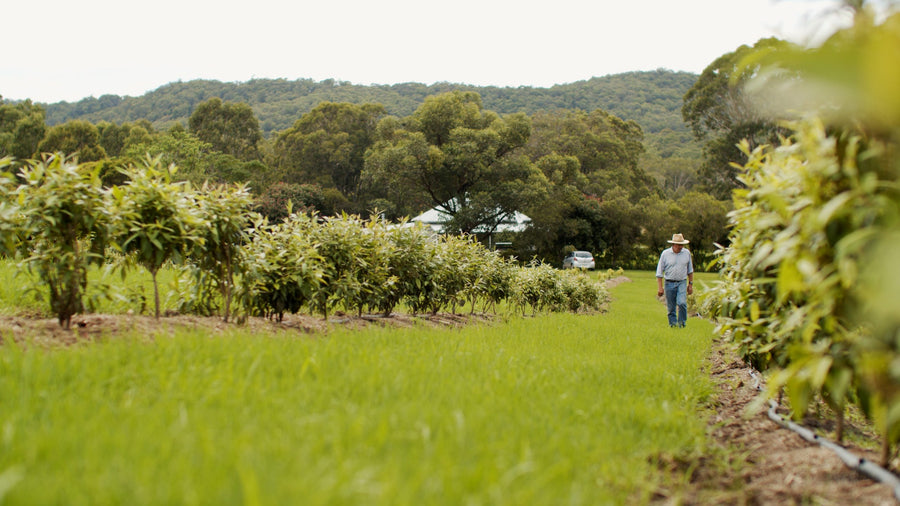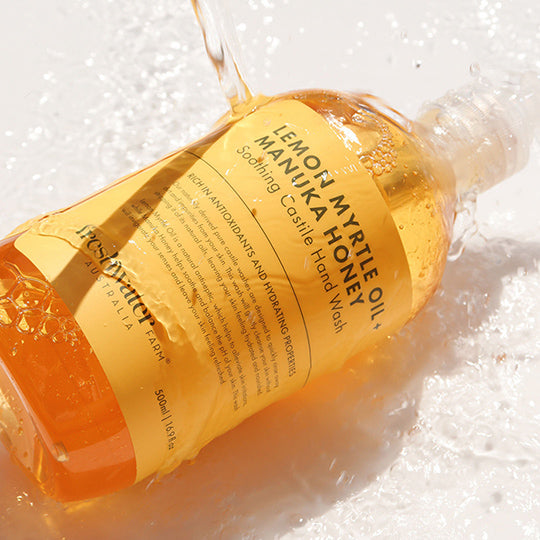 Our pure castile Hand Washes, Body Washes and Bar Soaps will leave your skin feeling cleansed and hydrated without any drying chemicals or nasties in sight! Our product are safe for the entire family, from head to toe, from our family to yours. View the product range HERE .
Sign up to our newsletter to be the first to find out about what's happening at the farm, new product launches and special offers.